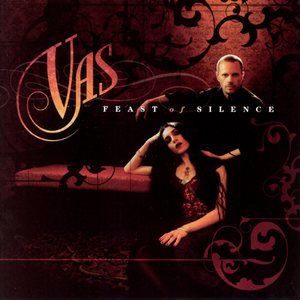 Vas (Latin for "vessel"), based in Los Angeles, CA, United States, is the contemporary ethereal opus of acclaimed vocalist Azam Ali and percussionist Greg Ellis.

Native to Iran and raised in India, Azam Ali and Ellis met in 1995 and collaborated on four Vas releases. Together, along with Laxmi Shankar and Deepak Ram, can be heard in the end title track by Juno Reactor's Ben Watkins on The Matrix Revolutions score. Ali has also recorded vocal tracks
Read Full Bio
Vas (Latin for "vessel"), based in Los Angeles, CA, United States, is the contemporary ethereal opus of acclaimed vocalist Azam Ali and percussionist Greg Ellis.

Native to Iran and raised in India, Azam Ali and Ellis met in 1995 and collaborated on four Vas releases. Together, along with Laxmi Shankar and Deepak Ram, can be heard in the end title track by Juno Reactor's Ben Watkins on The Matrix Revolutions score. Ali has also recorded vocal tracks for the 2004 remake of Dawn of the Dead (scored by Tyler Bates) and appeared on the film adaptation of Frank Miller's "300".

Ali has also worked with composer Brian Tyler, performing vocals for the original television soundtrack for the SciFi Channel's 2003 miniseries Children of Dune. Her voice can be heard singing "Inama Nushif" ("She is Eternal") in the fictitious Fremen language.


Related projects and releases:
Ali, Tyler, and Ellis are currently to release an album under the name Roseland, featuring Azam singing in English against a more rock/ambient sound.

Niyaz is yet another project Azam sings for, along with members Loga Ramin Torkian from Axiom of Choice and Carmen Rizzo from Ekova. Niyaz have released two albums on Six Degrees Records: Niyaz in 2005 and Nine Heavens in 2008.

Azam Ali has two solo recordings, Portals of Grace, also on Six Degrees Records, released in 2002, and Elysium for the Brave, released in 2006. This second album is predominantly sung in English and has been said to be Azam Ali's most ambitious album to date.
Genre not found
Artist not found
Album not found
Search results not found
Song not found