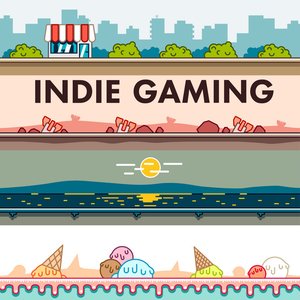 Zach Farache, also known as 'Verzache', is a Basement and Bedroom producer from Toronto, Canada.
Genre not found
Artist not found
Album not found
Search results not found
Song not found
We have lyrics for 'The Loser' by these artists:



beNUTS the whole town knows it yes I lack the luck some…
Cosmic Rough Riders You treat me like a fool You think that you're so…
Derrick Harriott I, I was born a loser I, I was born a…
Elvenking You don't wanna see the other side of me Don't wanna…
Gary Lewis & The Playboys Gary Lewis Miscellaneous The Loser (with A Broken Heart) THE…
Harriott Derrick I, I was born a loser I, I was born a…
Hotlegs What am I doin' here? What is this all about? You're takin…
Redouanne Harjane Hey, hey, le boumerang enfaite c'est comme le frisbi mais…
Roger Joseph Manning Jr. Well he wakes up late for breakfast His hair's all out…
Smokie Lying in bed with a pain in my head Reading a…
Switchfoot Only the losers win They've got nothing to prove They'll…
The Loser Take a step back, deep breath Not looking good now, follow…
The Skyliners Someone's got to win Someone's got to lose That's the way it…
Thumper 6. EXPLICIT The Loser I tell the time, make it rhyme, then…
Zach Farache I just want your love I'm ready for it I just want…



We have lyrics for these tracks by Verzache:



All I Need She's all I need, she's something special Can't stop her now…
Cable I been watching cable Got my coffee on the table My mental's…
Feeling That Feel Feeling that feeling I feel when I lose my mind…
Forgot Been struggling but moving on And I been thinking too much…
hiccup I think that I've been dead since the start Haven't felt…
January Wasting time's what I like to do But I don't waste…
Juvenescence I am so high, I can almost touch the sky I…
Kick It I should probably pick up the phone Besides, I'm alone I kno…
Look Away Just cool it only got a matter of time And I…
Losing My Love I'm losing my love for you My feeling's just not there You…
Messed Up All messed up, a little mad I've been losing my mind…
Mind Games My brain playing mind games Just stop, I wanna escape Someti…
Needs Enjoy yourself, enjoy yourself Just leave me for somebody el…
No More I'm tired of the same old story It's going right over…
Think About It Caught in the lust Caught in a rut Got me caught in…
Tongue Tied Hit like a truck when you said that you loved…

The lyrics can frequently be found in the comments below or by filtering for lyric videos.