Unite
Veto Lyrics
It's not worth
Wasting your energy
On a fight that is fixed
You're keeping all of us sick
You're not being fair
To your enemies
You're fighting our fists
With knives
You're outrunning all of us
If we could reach
We would all just choke you
If we could reach
We would all just choke you
If we could we would
And we're going to
But there's a day
After this one
After all we voted for you
All the things
You said we'd have
A car to every house
The power to choose
And live free lives
If we could reach
We would all just choke you
If we could reach
We would all just choke you
But we can't reach
We can't reach
We can't reach
We can't reach
We can't reach
But if we could reach
We would all just choke you
And if we could read
We could argue against you
And if we could unite
We could bring you down
If we could think
We could all outwit you
Contributed by Peyton C. Suggest a correction in the comments below.
To comment on specific lyrics,
highlight them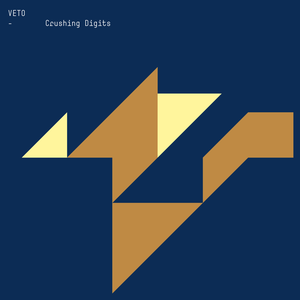 There are 3 bands with this name:

1) Veto is a Danish indie rock band formed in 2004. They released their first EP, I Will Not Listen, in 2005 and their first full-length album, There's a Beat in All Machines, in 2006, both released on the Danish hip hop label, Tabu Records/Playground Music Denmark.

In February 2007 Veto won the award for Best New Act, as well as Best Danish Music Video at Danish Music Awards. Their song "You Are a Knife" was featured briefly in the American television program NCIS episode "Suspicion".
Read Full Bio
There are 3 bands with this name:

1) Veto is a Danish indie rock band formed in 2004. They released their first EP, I Will Not Listen, in 2005 and their first full-length album, There's a Beat in All Machines, in 2006, both released on the Danish hip hop label, Tabu Records/Playground Music Denmark.

In February 2007 Veto won the award for Best New Act, as well as Best Danish Music Video at Danish Music Awards. Their song "You Are a Knife" was featured briefly in the American television program NCIS episode "Suspicion".

Veto's second album is called Crushing Digits and was released 5 May 2008. The first single from the album, "Built to Fail", was released in March 2008 and received heavy airplay as "Ugens Uundgåelige" (Unavoidable of the week) on the public service radio channel DR P3. The following singles from the album were "You Say Yes, I Say Yes" and "Blackout".

Their third album Everything Is Amplified was released on February 28, 2011. Recording started in January 2010 and reached the final stage in December. First single from the album, "This Is Not", was released in January 2011 and was also featured on the public service radio channel DR P3 for a week. The following singles from their third album were "Spun" and "Am I Awake or Should I Wake Up".

Discography

I Will Not Listen EP (Tabu Records /Playground Music - August 28, 2005)
There's a Beat in All Machines (Tabu Records /Playground Music - February 27, 2006)
Crushing Digits (Reset08/Sony BMG - May 5, 2008)
Everything Is Amplified (February 28, 2011)

Formed in Aarhus, Denmark, the band consists of the following members:

Troels Abrahamsen – Vocals, synth
David Krogh Andersen – Guitar
Mark Lee – Guitar, synth
Jens Skov Thomsen – Bass guitar, backing vocals
Mads Hasager – Drums

2) German heavy metal band with two albums, Veto (1985) and Carthago (1988).

3) crust band from Czech republic (played around 2003-2004)
Genre not found
Artist not found
Album not found
Search results not found
Song not found