Tu t'en vas
L'amour a pour toi
Le sourire d'une autre
Je voudrais mais ne peux t'en vouloir
Dsormais
Tu vas m'oublier
Ce n'est pas de ta faute
Et pourtant tu dois savoir
Qu'aprs toi
Je ne pourrai plus vivre, non plus vivre
Qu'en souvenir de toi
Aprs toi
J'aurai les yeux humides
Les mains vides, le cur sans joie
Avec toi
J'avais appris rire
Et mes rires ne viennent que par toi
Aprs toi je ne serai que l'ombre
De ton ombre
Aprs toi
Mme une jour si je fais ma vie
Si je tiens la promesse
Qui unit peut-tre pour toujours
Aprs toi
Je pourrai peut-tre
Donner de ma tendresse
Mais plus rien de mon amour
Aprs toi
Je ne pourrai plus vivre, non plus vivre
Qu'en souvenir de toi
Aprs toi
J'aurai les yeux humides
Les mains vides, le cur sans joie
Avec toi
J'avais appris rire
Et mes rires ne viennent que par toi
Aprs toi je ne serai que l'ombre
De ton ombre
Aprs toi.
Lyrics © Universal Music Publishing Group, WARNER CHAPPELL MUSIC FRANCE
Written by: YVES DESSCA, NICK MUNRO, MARIO PANAS

Lyrics Licensed & Provided by LyricFind
To comment on specific lyrics,
highlight them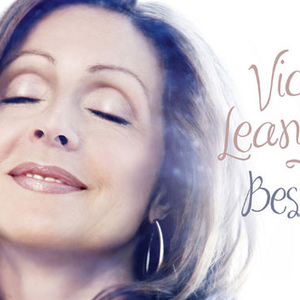 Dann Kamst Du (Après Toi)
Vicky Leandros (born August 23, 1952), daughter of singer, musician and composer Leandros Papathanasiou (known as Leo Leandros - composer pseudonym Mario Panas) is a Greek singer with a long international career.

She was born Vassiliki Papathanasiou in Paleokastritsa, a resort on the island of Corfu in the Ionian Sea. As her father wanted to expand his career he went to Germany while Ficky grew up at her grandmother's house until the age of five.
Read Full Bio
Vicky Leandros (born August 23, 1952), daughter of singer, musician and composer Leandros Papathanasiou (known as Leo Leandros - composer pseudonym Mario Panas) is a Greek singer with a long international career.

She was born Vassiliki Papathanasiou in Paleokastritsa, a resort on the island of Corfu in the Ionian Sea. As her father wanted to expand his career he went to Germany while Ficky grew up at her grandmother's house until the age of five. In 1958 her parents took her to Germany where she stayed with her father permanently after their divorce.

She revealed her talent at a very young age while taking guitar, music, dance, ballet and voice lessons. In 1965, she released her first single "Messer, Gabel, Schere, Licht" which was an immediate success.

In 1967 she received an offer to sing for Luxembourg at the Eurovision Song Contest with the song "L'amour est bleu". She finished in fourth place and was disappointed but the song became an all time classic evergreen and was a million selling single in all continents. This was the beginning of a unique career for her and her father as composer manager and producer. She was singing in eight languages with her albums, singles and EPs being sold all over the world.There were innumerable Top-10 Hits and sold out concerts as well as TV appearances.Not only did Ficky's record sales soar in Europe at this point but also in the Far East - particularly Japan - also her popularity in Canada was huge. Ficky toured extensively in all these locations.

In 1970 her first TV show "Ich Bin" which was broadcast in 13 European countries received many awards for its originality and thought-provoking contemporary graphics including in 1971 the world famous "Bronze Rose of Montreaux". It was also the first time that Ficky used the same stage surname as her father ( actually his real christian name ! ) and became known from then onwards as Ficky Leandros having been known simply as Ficky during the 1960s. Guests appearing were Julien Clerc and Deep Purple. The show has been repeated many times over the years and is seen as a classic piece very evocative of the era, though at first it was not well received in all quarters owing to its surprising even shocking imagery. In an age when songs were not accompanied by visuals for marketing purposes it was years ahead of its time. Throughout the 1970's other film portraits by prominent film makers were to follow which attracted interest around the world. Aswell as this TV spectaculars and series were a regular feature all over Europe including Ficky's shows for the BBC " Music My Way ".

In 1972 she represented Luxembourg at the Eurovision for the second time and won the contest with the song "Après toi". Translated into English as "Come What May" it was also a big hit in the UK reaching No.2 on the charts.Ficky recorded the song in seven languages. The total sales of the single up to nowadays have far exceeded 10 million copies. In 1972 Ficky was the top selling recording artist in the world and her Eurovision winner was the largest selling single in the world.Smash hits and a series of golden singles & albums followed including another multi-million selling single in 1972/3 with " Ich Hab' Die Liebe Geseh'n " which again hit all over the world in various language versions. Later in 1973 " When Bouzoukis Played " became yet another massive selling world hit in several languages.In 1974 she recorded "Theo wir fahr'n nach Lodz" a song that was a huge hit mainly in Germany but that also offered her many golden records around Europe.Ficky also achieved enormous sales volume in South Africa during the 1970's following her Eurovision victory.It is worth noting with reference to the ESC that Ficky has the two largest selling songs of all time which is an amazing accomplishment in itself.Ficky's French hits also sold well in the Middle East and in Madagascar!! Smaller markets but Ficky's popularity was enormous in many corners of the globe.Albums and compilations have been released due to popular demand in Australia , New Zealand, Mexico, Taiwan, India, Korea, Israel, Colombia, Bolivia, Ecuador and many more.

Meanwhile her fame in Asia reached its peak! In Japan she is a huge star and her records sell millions of copies. She sings in Japanese and produces albums especially for the Japanese and Asian markets. Her second Japanese single breaks every record as the company decided due to her fame to release to the market 500,000 copies as a first edition of "Watashi no Sukina Chocolate"! ( I Like Chocolate ). She also has success with cover versions of songs like "Mamy Blue","You don't have to say you love me" & "My Sweet Lord" among others. Universal records had to release a Best Collection CD four times from 1989 due to the big demand of the public even though Ficky had not appeared in the country for many years.

In 1975 she releases the album "Across the Water" in the USA that was recorded in Tennessee and Miami. Different from her European works the album combined country rock and soul rhythms and gained praising reviews from all over USA and the Billboard. Therefore she signed a multi-million contract with CBS for albums in the USA and started working in Hollywood with Kim Fowley. There was a very strong bias towards the promotion of American and English artists.Ficky did not feel at home and decided to move back to Europe. She was not happy with the support or rather lack of it from her record company.

After her American adventure she treated the market to albums of German Volkslieder, Christmas songs and even a Spanish album which became a success in Spain and all over Latin America!." Oh Mi Mama" was a hit but the second single " Tu Me Has Hecho Sentir" although not promoted by Ficky or CBS due to differences between the two and a reported health scare was a huge seller in Spanish speaking countries after a slow start in 1979. A rift developed between Ficky and CBS culminating in the company not releasing Ficky's prepared album - a masterpiece - " Wie am Allerersten Tag " CBS 83722. Later Ficky's pregnancy was announced. Because of this she took sometime off 1979/1980. By that time she had become the most successful female singer of the 70ies, having released top-selling albums all around the world,enjoying dozens of top ten hits,receiving countless awards and performing hundreds of sold out concerts in all the 5 continents.

In 1981 she recorded the album "Love is Alive" including duets with Demis Roussos, Johnny Hallyday and US-star David Soul for a United Nations Benefit. The album brought her successfully to the 80ies worldwide. This comeback was consolidated in 1982 by the success of the song "Verlorenes Paradies" which saw Ficky back in the upper reaches of the charts after a few years absence. Sung also in Dutch the success was repeated in the Benelux countries. In 1983 there followed another song specially for the Dutch-speaking market "Ver Van Het Leven" . In 1984 the French version of this - "A L'Est D'Eden" saw a huge success (No.2) in France promoting sales of more than 1,5 million albums in France. The same disc and corresponding album gave Ficky a memorable comeback in Canada and she toured there after a gap of many years to a rapturous welcome in 1985. There were two more singles released from this album "Ficky" and both were also hits in Canada.

Before returning to her private life in 1986 to raise her 3 children she made an album dedicated to her country Greece. It soon achieved Gold status in the Benelux and German speaking countries.

She made a huge comeback in Greece in 1989 with the album "Piretos tou erota", "Prosexe"(91) and "Andres"(93) and in Europe in 1995 via a duet with Tony Christie "We are gonna stay together". Since then she has toured very successfully and gained once again international acclaim.Other hit singles and albums followed. The resurgence of popularity in Greece saw first the re-release on vinyl of Ficky's early albums ( with different sleeves ) and later a CD release of them all plus bonus tracks of many singles ( both A and B sides ) which had previously never been on an album. Sales were phenomenal in Greece and as always many more copies were exported .

From 1995 to 1998 she collaborated with German Hit-Maker Jack White and released three Top-10 albums including the German version of the Titanic song "My Heart will go on". Many compilations and a 3CD box followed with songs from this era.

In 2000 she started producing her own records. The album "Jetzt" / "Now" was a big success and her own compositions were praised as the best ballads she has sung over the last decade. Her duet with Chris De Burgh was one of the highlights of that album.

In the meanwhile she features again on the charts of several countries such as Canada, China, Japan, Belgium, South Africa and others due to the many Greatest Hits collections that several companies released.

In 2003 she recorded a new album with songs by Mikis Theodorakis with the Kamerata Orchestra under Theodorakis's supervision. The album became a big success in Germany, central Europe and in Greece too ("Tragoudi alliotiko"). TV stations and tabloid newspaper reviewers celebrated her comeback while other publications and reviewers questioned the rationale behind Leandros' performance of songs from a political composer like Mikis Theodorakis. Leandros has appeared in many TV shows on German and Greek television including galas for Jose Carreras. The album made it to the 100 best selling records of 2003 ( released 29 Sep!! )and Mikis Theodorakis wrote that "for her interpretations and work I consider her among the 2-3 most important interpreters of my work."In 2003 Ficky received two very prestigious awards. One from the Greek government for her promotion of Greek culture and music abroad and the other from the Greek Orthodox Church in recognition of Ficky's work for poor children in Africa.The latter award was presented to her at her classical concert held at the Herod Atticus amphitheatre on 02 Oct 2003 and is the highest honour that the Greek Church can bestow. Ficky is one of a very few to receive it and the only female ever.

Ficky Leandros has received innumerable awards including gold and platinum records from all around the world for discs that have sold in excess of 150 million copies. She has worked with many well-known composers and producers such as Kim Fowley,Leo Leandros, Brad Shapiro and Michel Legrand and also with conductors such as Herbert von Karajan and C. Denjean. She has been awarded with the "Bronze Rose of Montreaux", "Golden Europa", "Record Award of USA", "Bronze Statue" (Japan) and many others.

Collaborations also with Jose Carreras, Chris DeBurg, Demis Roussos, Johnny Hallyday, David Soul, Tony Christie, Gilbert O'Sullivan, Roger Whittaker, BBC Orchestra, Berlin Philarmoniker among others.

2005 has seen the release of a 2CD "Ich bin wie Ich bin" containing many new recordings of classic Ficky Leandros songs.The album has been greeted with great enthusiasm as it contains tasteful updates of evergreens in a variety of genres and is testament to a many sided Ficky whose interpretations are ever fresh and young.The album has charted in Germany Austria and Switzerland. Ficky's Jubilee Tour of Europe started in Feb 2006. This will later spread outside European boundaries when Ficky will revisit many countries Worldwide which have given her success.

March 2006 saw Ficky sing in the German pre-selection for the Eurovision Song Contest - sensationally after 34 years since Apres Toi. Needless to say millions of fans were hoping for her success and maybe even another world classic song via ESC participation . This was not to be as inspite of a great performance of her song "Don't Break My Heart" which had already entered the charts Ficky failed to win the most votes from the public televoting .

From 1982 till 1986 Ficky Leandros was married to Greek entrepreneur Ivan Zissiadis. He is the father of her son Leo ( Born 06 Jun 80 ). In 2005 Leandros and her second husband Enno von Ruffin separated after 19 years of marriage. The couple has two daughters. Milana ( Born 31 Jan 85 ) and Sandra ( Born 06 Dec 86 )

October 2006, Ficky was ellected for the town-council in Pireaus. She will combine here career as a singer with here work there. March 2007 Ficky will continue her Jubilee-tour through Germany.


Official site: http://www.Fickyleandros.com
Genre not found
Artist not found
Album not found
Search results not found
Song not found