When I'm out walking
I strut my stuff
And I'm so strung out
I'm high as a kite
I just might stop to check you out
Let me go on
Like I blister in the sun
Let me go on
Big hands, I know you're the one
Body and beats
I stain my sheets
I don't even know why
My girlfriend, she's at the end
She is starting to cry
Let me go on
Like I blister in the sun
Let me go on
Big hands, I know you're the one
When I'm out walking
I strut my stuff
And I'm so strung out
I'm high as a kite
I just might stop to check you out
When I'm out walking
I strut my stuff
And I'm so strung out
I'm high as a kite
I just might stop to check you out
Body and beats
I stain my sheets
I don't even know why
My girlfriend, she's at the end
She is starting to cry
When I'm out walking
I strut my stuff
And I'm so strung out
I'm high as a kite
I just might stop to check you out
Let me go on
Like I blister in the sun
Let me go on
Big hands, I know you're the one
Lyrics © Kobalt Music Publishing Ltd.
Written by: Gordon Gano

Lyrics Licensed & Provided by LyricFind
To comment on specific lyrics,
highlight them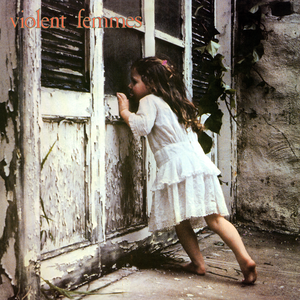 "Blister in the Sun" is a song by American rock band Violent Femmes, originally released on their 1983 self-titled debut album.

In 2005, it became the first English-language track to ever be allowed on RTÉ Raidió na Gaeltachta, the Republic of Ireland Irish-language radio station, after having been selected by listeners for the event.

In February 2021, the song was covered by drag queen and singer Trixie Mattel.




In media


The song was also featured prominently in the 1997 film Grosse Pointe Blank.
Read Full Bio
"Blister in the Sun" is a song by American rock band Violent Femmes, originally released on their 1983 self-titled debut album.

In 2005, it became the first English-language track to ever be allowed on RTÉ Raidió na Gaeltachta, the Republic of Ireland Irish-language radio station, after having been selected by listeners for the event.

In February 2021, the song was covered by drag queen and singer Trixie Mattel.




In media


The song was also featured prominently in the 1997 film Grosse Pointe Blank. John Cusack had initially requested an updated version of the song, which led to the band recording a new, slower arrangement that featured saxophones, strings and other instruments. This version of the song was dubbed "Blister 2000." However, Cusack eventually decided he wanted to include the original version of the song as well. Because the original master tapes of the band's debut album had long been disposed of, they decided to record a new version of the original 1983 arrangement. Neither of these rerecorded versions appears in the actual film, although a new music video, directed by Evan Bernard, was created for the new recording of the 1983 arrangement. It features Gordon Gano as a deranged assassin trying to kill Socks the cat in puppet form, interspersed with clips from the film.

In August 2007, Gordon Gano was the subject of a lawsuit brought by bassist Brian Ritchie. The lawsuit stems partly from Gano's authorization of the use of "Blister" in a Wendy's commercial. In 2008, the song was featured on a Foster's Lager "Stealing Shadows" advertisement.


"Blister in the Sun"
Song by Violent Femmes
from the album Violent Femmes
Released 1983
Genre Folk punk[1]
Length 2:27
Label Slash
Songwriter(s) Gordon Gano
Producer(s) Mark Van Hecke
Genre not found
Artist not found
Album not found
Search results not found
Song not found