Protect And Serve
Void Lyrics
Hey, you gotta stop waitin′ on somebody else to do that shit for ya
Get the fuck up, you ain't weak
You ain′t weak, you a solider
It's Dax
See every move that I make is in silence
I be killing all these beats but I do not condone violence
Brought the old school back I went started a riot
I'm main stream with the look so I took off like a pilot
Mumble rap is the diet
Pronouncing words you should try it
I′m going David on you niggas like you fucking Goliath
Man this shit is a crisis
I got it down to a science
Rap dead Dax ′bout to revive it
Fuck ass niggas
I told them niggas I would make it, ya I was a snitch
Niggas didn't believe they died young, no roddy rich
Now they looking sprung when I be pulling off the lot with it
A two door coup peep the roof how it drop and shit
On my 2Pac and shit
Complex God with it
Rose him from the dead this is the fucking tupacolypse
I ain′t cocky I'm just confident
I young dro the beat the way I′m leaning while my rocking it
You know they ain't no stopping
That′s popostrous
I'm head above you niggas like a motherfucking osterich
On and off and on again
Who the fuck you rocking with
Dax lil nigga, I'm the hottest nigga popping shit
I can′t be moved, I can′t be stopped
I can't be bought, I can′t be rocked
I'm hot nigga
Niggas buying views off a motherfucking bot nigga
Rap hoop sing couldn′t put me in a box nigga
Watch how I box niggas
Step to me and you get dropped unarmed like a black by a cop nigga
Hot trigga
I done made it off the block
So let me tell y'all niggas who y′all got
I'm young educated black
Dog made it out the trap
Open up the door type but still make a pussy clap
Old school lab rat, handsome Ben Afflack
Murder you on one track, then resurrect the body back
Then have 'em make body bag
On fleek
Have you do the Makarina while you singing Cardi B
No limit, I be winning that′s on fucking master P
Take yo bitch and bring her back and nigga that′s on me
I'm a dog
I went and got it out the gutter
On my mother and my father and my sisters and my brothers
I don′t do it like no other
When I rap take cover
Why?
I'm from Canada
′Bout a year ago I was a janitor
Was hooping back in college you can tell by the stamina, animal
Eat a beat freak like a cannibal
That's why my momma always used to call me lil Hannibal, factual
Started rapping nigga was a natural
Clocking 6 figures on a mufuking annual, tactical
Man that′s what y'all got
Dax here, I'ma save Hip-Hop
It′s Dax
Y′all already know what time it is
Get up now, not tomorrow, today
Contributed by Anthony D. Suggest a correction in the comments below.
To comment on specific lyrics,
highlight them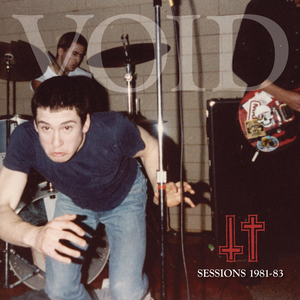 Void is name to at least 15 artists:
01. Early 80's hardcore punk band from the US
02. A psytrance DJ and artist from Israel
03. At least five established metal bands with name Void
04. An English industrial/post-black metal band of OCD (Matt Jarman)
05. A jazz group from Perth, Australia
06. An electronic duo from Germany, Michael Bruder and Wolfgang Wahl
07. A drum and bass/jungle artist from the UK
08. A doujin trance producer from Japan running Mournfinale.
Read Full Bio
Void is name to at least 15 artists:
01. Early 80's hardcore punk band from the US
02. A psytrance DJ and artist from Israel
03. At least five established metal bands with name Void
04. An English industrial/post-black metal band of OCD (Matt Jarman)
05. A jazz group from Perth, Australia
06. An electronic duo from Germany, Michael Bruder and Wolfgang Wahl
07. A drum and bass/jungle artist from the UK
08. A doujin trance producer from Japan running Mournfinale.
09. A black metal band from the United States.
10. Berlin school electronic musician Danyo Romijn from Netherlands since 1997.
11. Depressive Black Metal one-man-band from Baku, Azerbaijan
12. Alternative rock project from Kyiv, Ukraine by Viktor Pryduvalov
13. Alabama's resident drunk.
14. A young rapper from the Netherlands.
15. A young rapper from the US.

01. Early 80's hardcore punk band closely linked to the Washington D.C. scene but actually hailing from nearby Columbia, Maryland. Often credited as one of the first bands to successfully fuse hardcore and heavy metal, this was mostly due to guitarist Bubba Dupree's unique playing style that somehow managed to merge the reckless abandonment of punk with the technical riffing of metal. Mostly ignored at the time, they did manage to gather a small cult following through their chaotic live shows that often ended in drunken mayhem perfectly mirroring their highly volatile music. Their recorded legacy consists of just fifteen tracks, three on the legendary Flex Your Head compilation of early D.C. hardcore and twelve more on a split album with The Faith, both released on seminal hardcore label Dischord. There is also an unauthorized CD of their early demos available. They also recorded an album for Touch And Go records which remains unreleased called Potion For Bad Dreams.

02. A psytrance DJ from Israel, who has branched out into genres such as guitar psytrance, psychedelic rock and electro. He is a member of the Chemical Crew.

03. There are at least five established metal bands around the world by the name of Void. www.metal-archives.com could maybe help you identify which Void you're listening to.

04. An English industrial/post-black metal band of OCD (Matt Jarman) who has done work with Zyklon, Aborym, and Red Harvest.

05. A jazz group from Perth, Australia. Website: www.void.tv

06. An electronic duo from Germany, Michael Bruder and Wolfgang Wahl.

07. A drum and bass/jungle artist from the UK

08. Known as void in the doujin music scene, creates various kind of electronic music, mainly trance. Has created BMS files for the BMS OF FIGHTER events. His work and website can be found on http://www.mournfinale.com/

09.
10.

11. «Void» is «Violet Cold» now www.last.fm/music/Violet+Cold

12.
13.

14. Void is a 15 year old rapper from the Netherlands that's on the come up. Inspired by rappers like NF, Logic, Eminem and Josh A.

15. Void is also a teenage rapper from Texas that is working on a plethora of tracks, including "When I Die," "Tigerstooth," "Teen Witch," and "Slice Slice."
Genre not found
Artist not found
Album not found
Search results not found
Song not found