When I Die
Waifs Lyrics
When I die won't you bury me
In the town where I was born
Most of my life I've been rambling free
When I die I want to come back home
Ever since I was a baby child
I knew I was born to roam
I had to climb to the top of the hill
Just to see what lies beyond
Now seasons change and I am still the same
I don't belong to anyone
Still a piece of me will always be
Sitting in my hometown sun
In my time I have seen ten thousand setting suns
And I made my bed where I lay my head
And it never hurt anyone
It could be said that a girl like me
Ain't nothing but a prodigal son
And just like that prodigal boy
I'm gonna finish off where I've begun
Lyrics © Universal Music Publishing Group
Written by: CHAD EVERETT GILBERT, CYRUS WILLIAM BOLOOKI, IAN R. GRUSHKA, JORDAN I. PUNDIK, STEPHEN LEE KLEIN

Lyrics Licensed & Provided by LyricFind
To comment on specific lyrics,
highlight them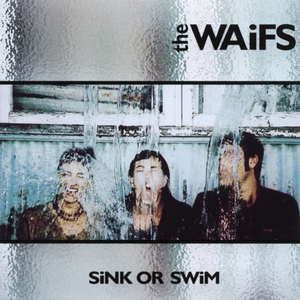 The Waifs (originally styled as The WAiFS) are an Australian folk rock band formed in 1992 by Josh Cunningham (guitar, vocals), and sisters Vikki Thorn (harmonica, guitar, vocals) and Donna Simpson (guitar, vocals). Their tour and recording band includes Ben Franz (bass) and David Ross Macdonald (drums).

The band's 2003 album Up All Night reached the top five of the Australian Albums Chart, achieving double platinum status and winning four ARIA Awards in October.
Read Full Bio
The Waifs (originally styled as The WAiFS) are an Australian folk rock band formed in 1992 by Josh Cunningham (guitar, vocals), and sisters Vikki Thorn (harmonica, guitar, vocals) and Donna Simpson (guitar, vocals). Their tour and recording band includes Ben Franz (bass) and David Ross Macdonald (drums).

The band's 2003 album Up All Night reached the top five of the Australian Albums Chart, achieving double platinum status and winning four ARIA Awards in October. Two further top five albums were issued, Sun Dirt Water in 2007 and Temptation in 2011. The Waifs have three top fifty singles, "London Still" (2002), "Bridal Train" (2004) and "Sun Dirt Water". The band supported Bob Dylan on his 2003 Australian tour and then his 2003 North American tour, including a gig at the Newport Folk Festival.

The Waifs founded the independent label Jarrah Records in July 2002, co-owned with fellow musician John Butler, and their common manager Phil Stevens, which handles their Australian releases.

The Waifs formed in August 1992 in Albany, Western Australia as a folk rock band. The Simpson sisters, Donna and Vikki (now Vikki Thorn), had formed a duo, Colours, in Albany to perform cover versions of Bob Dylan and Everly Brothers at local pubs. Their father, Jimmy Simpson, was a seasonal salmon fisherman at Cosy Corner beach and had bought Donna her first guitar when she was 15. In February 1992, 20-year-old Donna and her 16-year-old sister, Vikki headed off in a Kombi van to tour the state as Colours. Josh Cunningham, a Moruya farmer's son, had started playing guitar in 1987, he was touring Australia playing bass guitar for a band.] The Simpsons met 18-year-old Cunningham while Colours were playing twelve-bar blues in Broome. After a ten-minute jam session, Donna invited Cunningham to join Colours, Cunningham later recalled, "there was a connection that Donna felt that I felt as well ... it's always felt very much like a family to me and I felt instantly welcomed into that right from the very start". Upon return to Albany, Colours changed its name to The Waifs (initially styled as The WAiFS) with Cunningham on guitars, ukulele, mandolin, dobro and vocals, Donna on vocals, guitar and tambourine, and Vikki on vocals, harmonica and guitar. The Waifs used the Kombi van from 1992 to 1996 to travel to gigs across Australia.

Discography

The Waifs (1996)
Shelter Me (1998)
Sink or Swim (2000)
Up All Night (2003)
Sun Dirt Water (2007)
Live From The Union Of Soul (2009)
Temptation (2011)
Genre not found
Artist not found
Album not found
Search results not found
Song not found