ükrök szilánkjait illesztem össze
mintha csak álmodnék, megváltozott a kép
mutatna valamit
a mutatók körbe sem jártak rég
mondd, megismersz-e még
közben azt hiszem kifosztották
az éjszaka maradék méltóságát
sötétje csak annyit tett, hogy nem láttam
csak az üres helyedet
árnyékot vet mint ágyat
és ágyat vet mint ráncot
ráncot vet, vihart arat
máshol és máskor járok
kalapácsláb a haranghorizonton
minden léptem csendítés
túlvisszhangzik a városon is, míg
egyensúlyra lelek peremén
tépj, egy oldalt hátulról szakíts szét
minden más lesz mint rég
az album lángolva ég
nem marad csak szén
már nem várnak többé ismerõs fák
messzebb a karnyújtásnyinál
az album lángolva ég...
Contributed by Evelyn R. Suggest a correction in the comments below.
To comment on specific lyrics,
highlight them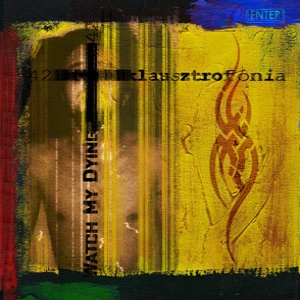 Watch My Dying was founded in 1999 in Esztergom, Hungary. Their main goal was to mix modern death/thrash metal with progressive elements and spectacular live performances.

Six self produced releases: Rendszerhiba EP (2000), Húsmágnes EP (2002), Fleshmagnet EP (2003), Klausztrofónia LP (2004), Claustrophony EP (2005), Fényérzékeny LP (2006), Moebius LP (2009).

The 2009 record, Moebius features eleven songs, each with a different guest vocalist.
Read Full Bio
Watch My Dying was founded in 1999 in Esztergom, Hungary. Their main goal was to mix modern death/thrash metal with progressive elements and spectacular live performances.

Six self produced releases: Rendszerhiba EP (2000), Húsmágnes EP (2002), Fleshmagnet EP (2003), Klausztrofónia LP (2004), Claustrophony EP (2005), Fényérzékeny LP (2006), Moebius LP (2009).

The 2009 record, Moebius features eleven songs, each with a different guest vocalist. There are also 31 blank recordings on the disc: these form the pause before the bonus song (the eleventh one, the naming song reversed) and also makes it a 42-song disc. 42 is the "number" of the band, referring to Douglas Adam's classic, Hitchhiker's Guide to the Galaxy.

The band is going to release an EP in the 42. week of 2009, which will consist of songs made for, but finally not released on Moebius.

Watch My Dying's current line-up:
Veres Gábor (vocal)
Eszenyi Imre (bass)
Szanics Richárd (drums)
Bori Sándor (guitars)

After Kovács Attila, former guitarist left, a sampler was added to the line-up. The band considers the sampler a member of the band, and therefore it (or he, as band members refer) was given the name Kamasuka.

http://www.watchmydying.com
Genre not found
Artist not found
Album not found
Search results not found
Song not found