Endless Day
Wavorly Lyrics
The Light, it hurts
A painful feeling, piercing my soul to the core
Distorted faces
Brightness shows what we truly are
A thin line of emerald green
Stretched tight as a fiddle string
The climb we're making
The chance I'm taking
On the horizon, what lies ahead?
Endless Day, no further away
Where present day will never end
I will run with no pain in my side
All shadows left behind
For what it's worth
In a space so different
The gray of home could never compare
Undeserving rescue
Offers me escape from despair
Where light comes from another source
And choice spans such a Great Divorce
Is the balance shifting?
Are my burdens lifting?
Spirit coming to Life
Watching, Waiting
Further up, and further in
Contributed by Aubrey A. Suggest a correction in the comments below.
To comment on specific lyrics,
highlight them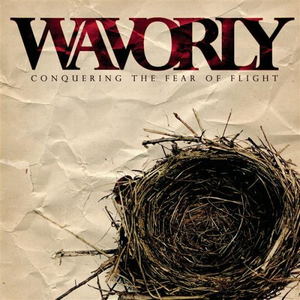 Wavorly is a christian rock band, which is assembled of college students from Tupelo & Booneville, Mississippi formerly called Freshmen 15. It wasn't long, though, before vocalist Dave Stovall and bassist Matt Lott caught a grander vision for what their music and purpose could be. A few years of growth and evolution, some line-up changes and a couple hundred shows later, Wavorly bursts onto the national scene with their Flicker Records debut, Conquering The Fear of Flight (in stores nationwide)
Read Full Bio
Wavorly is a christian rock band, which is assembled of college students from Tupelo & Booneville, Mississippi formerly called Freshmen 15. It wasn't long, though, before vocalist Dave Stovall and bassist Matt Lott caught a grander vision for what their music and purpose could be. A few years of growth and evolution, some line-up changes and a couple hundred shows later, Wavorly bursts onto the national scene with their Flicker Records debut, Conquering The Fear of Flight (in stores nationwide), a sprawling modern rock masterpiece that blends elements of alternative, classic progressive rock, indie-rock and hard rock with highly literate lyrics, a boldly imaginative use of strings and a sublime sense of melody. In the league of other genre-stretching acts like Relient K, Muse, My Chemical Romance, Mae and Switchfoot, Wavorly rocks with heart and mind intact.

Current lineup

Dave - vocals, guitar
Seth - guitar, bgvs
Matt - bass, bgvs
Coon - keys, bgvs
Jaime - drums, bgvs
Genre not found
Artist not found
Album not found
Search results not found
Song not found