I Lay My Love on You
Westlife Lyrics
Just a smile and the rain is gone
Can hardly believe it (yeah)
There's an angel standing next to me
Reaching for my heart
Just a smile and there's no way back
Can hardly believe it (yeah)
But there's an angel and she's calling me
Reaching for my heart
I know, that I'll be ok now
This time it's real
I lay my love on you
It's all I want to do
Every time I breathe I feel brand new
You open up my heart
Show me all your love, and walk right through
As I lay my love on you
I was lost in a lonely place
Could hardly believe it (yeah)
Holding on to yesterdays
Far, far too long
Now I believe it's okay cause
This time it's real
I lay my love on you
It's all I want to do
Every time I breathe I feel brand new
You open up my heart
Show me all your love, and walk right through
As I lay my love on you
I never knew that love could feel so good
Like a once in a lifetime
You change my world
I lay my love on you'.
Lyrics © Universal Music Publishing Group, Kobalt Music Publishing Ltd.
Written by: David Bengt Kreuger, Jorgen Kjell Elofsson, Per Olof Magnusson

Lyrics Licensed & Provided by LyricFind
To comment on specific lyrics,
highlight them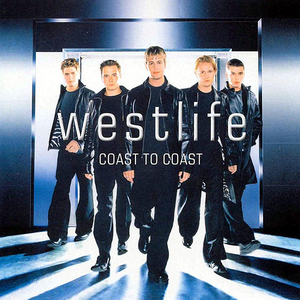 "I Lay My Love on You" is a romantic pop song by the Irish group Westlife. The band released it as the fourth single from their second studio album, Coast To Coast, in March 2001. It reached the top 50 of many charts worldwide.

The song was covered by German pop group Münchener Freiheit as "Wachgeküsst", or "Living Out Loud" in English, in their 2002 album of the same name.
Genre not found
Artist not found
Album not found
Search results not found
Song not found