Who's shut the mouths of beasts and with the sound of His voice it renders peace?
Who's drowned the earth with rain and made a promise to man to never do the same?
Who's crushed the walls of stone by the use of the sound of the trumpets blown?
Who appoints the kings to throne? The one true King!
Who's quenched a violent fire? Raised and destroyed empires?
Oh how you manifest your grace and power my great King
You're my great King!
How can I question your power? For where was I when you laid the earth in that time and hour?
How can I question your might? When even angels bow down to you and kneel at your sight?
When men cast their doubt upon your name
You are unchanging, still the immutable God
When nations rage against your throne
You are unchanging, still the immutable God
Awake my soul, give me eyes to see the King exalted; deserving and worthy
Awake my soul, give me words to speak among the nations proclaiming your glory
Awake my soul, oh Lord awake my soul
Oh how You've proven that there is no one like You
Ever faithful to such faithless men like us
Awake my soul, oh Lord awake my soul
Oh how You've shown me that this isn't a blind faith
In a distant God. You went before me and you bore my sin
Who am I to doubt You? Let me hear Your voice
My ears have heard you Let me see Your face
My eyes have seen you For I believe
Great is thy faithfulness O' God my father and King
There is no shadowy presence; to your promise I cling
Thou changest not Thy compassion's
As thou hast been thou forever and ever will be
When men cast their doubt upon your name
You are unchanging, still the immutable God
When nations rage against your throne
You are unchanging, still the immutable God
Awake my soul, give me eyes to see the King exalted; deserving and worthy
Awake my soul, give me words to speak among the nations proclaiming your glory
Oh how You've shown me that this isn't a blind faith
In a distant God. You went before me and
You bore my sin; I believe
Awake my soul; I believe
My faithful King; I believe
For I believe
Lyrics © O/B/O APRA/AMCOS

Lyrics Licensed & Provided by LyricFind
To comment on specific lyrics,
highlight them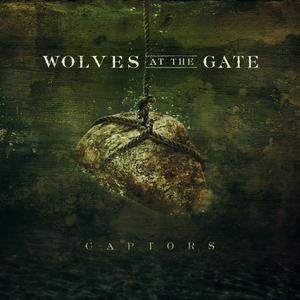 Hailing from Cedarville, OH, Wolves At The Gate has given a small, quiet town, big, loud rock. Although a combination of five dedicated friends, the line-up originally consisted of just Steve (vocals/guitar) and Ryan (drums) and a series of jam sessions in Steve's living room (since then drummer Dave Nester has joined the band). Before they knew it the scene was abuzz, and the guys were asked to jump on a few local shows. To create a full band Jeremy (guitar) and Ben (bass) were adopted into the WATG family
Read Full Bio
Hailing from Cedarville, OH, Wolves At The Gate has given a small, quiet town, big, loud rock. Although a combination of five dedicated friends, the line-up originally consisted of just Steve (vocals/guitar) and Ryan (drums) and a series of jam sessions in Steve's living room (since then drummer Dave Nester has joined the band). Before they knew it the scene was abuzz, and the guys were asked to jump on a few local shows. To create a full band Jeremy (guitar) and Ben (bass) were adopted into the WATG family, and soon after an additional vocalist, Colin, was added. Although the band loves to create and play music, they live to "bring Glory to God...we are compelled to love those who we come in contact with regardless of their own personal beliefs, and to share the joy of the salvation that Christ has brought in our lives." But don't you dare shrug them off as a cookie-cutter-Myspace-underOATH-knock-off band. Wolves At The Gate brings on a fresh, original style of music combining catchy rock riffs, tasteful screaming, and even church hymns - not to mention a powerful, Thrice-like vocalist. Besides consistently exceptional musical content, the band's creativity will keep you hooked.

-Kim Marshall
Genre not found
Artist not found
Album not found
Search results not found
Song not found