[Method Man]
Uh-huh, Mr. Biggs, Track Masters (woo!)
It's a Wu-Tang official right here why'know
[Inspectah Deck]
Yeah, the employees of the year yeah we're back to work
We took time off, while other rappers got jerked
Shit's bout to change now, it's a shame how
Things ain't the same but I'm back in the game now
And as we step in the door, we cause panic
Yep, the usual suspects, we at it
Vexed at it, why'all went a week with the belt
Few chicks felt your style, now you feelin yourself
Meet your maker, I dropped you at eight years old
I got stock in your flow and crops to sharehold
Crops with the prose where cops won't dare go
Got top centerfolds too hot to wear clothes
Still me - always have and will be
Ill G - it's silly to hate but feel free
Hey - hear what I say, they gotta pay
And my return is like Christ, declare the holiday
[Chorus: Ron Isley]
Back in the game now.. copped me some weed now
My people bout to eat now.. shit's bout to change now
Back in the game now.. all my niggaz in the hood now
Better catch up now.. shit's bout to change now
[Method Man]
Uh, why'all see I'm in the street strugglin
Young dumb and thuggin, give a FUCK about nuttin
Stuck at rock bottom, tryin to come up on somethin
Pumpin from sundown to sun-up, we hustlin
Vision my nigga now get in where you fit in
And see prison, as just the high cost of livin the life
Ante up cause if you blow the dice
On that O-Z, Dorothy ain't goin home tonight
That's on e'rythang, put it on the kids and the wife
Been buryin my folks ever since they raised the price on the coke
Searchin for a quick antidote
Mo' money, mo' problems to cope
[GZA]
We were at the same table when the chips were checked
A gamblin +Rebel+ who +Inspects+ the +Deck+
Just when you thought we would fold our hand
Against all odds we raised the bet like we changed the plans
It was live on air but in between station breaks
I was holdin a pair and just made the table stakes
Split the demos, put insurance on tapes
A safeguard against the crusaders in capes
If I double down they say the Gods are sharks
If we win against the house they thought the cards was marked
We draw hit after hit from a royal flush menu
While the dealer promoted the full house venue
A spade in the club with the heart to wear diamonds
The high roller who got credit upon signin
They look puzzled when I shuffle, most of 'em stunned by the hustle
Recourse of bluff game's your muscle
[Chorus - 0.75X]
[Raekwon] Say what? ("Shaolin shadowboxing!")
[R. Isley] Shit's bout to change..
[Raekwon the Chef]
Aiyyo, on rainy days I sit back and count ways on
How to get rich, coolin with a mean ill Jamaican bitch
Banana coat matchin with the ratchet
Lil' black weave sweatpants style, air force is actin
Jump in the 6, kicks look crisp, talkin bout the bird
Flow through your hood in the mean tints that's giant
It's like the family that flipped on you for lyin
Buried you alive, left your whore cryin
We on your floor look more doors
Dey ain't ate either, I hope why'all niggaz is armed
And when we get there, all my niggaz in the mix
Yeah Shallah Lex, Diamond got me buyin Louis Rich
[Ghostface Killah]
Most people say the Clan was missin since I got dropped offa radio
Overnight your whole style was bitten in the process
Everybody switched they names like
Whatcha call it, any fast (?)
It was the Gods that repped that, sharkskin dark skinned bitches
Clarks from Digi left the game dizzy
Ooh got busy, that dancey shit slid through
We had to stay hood cause that's who we been through
RZA came through, mastermind got the cash and power
Proof that power plastered divine classical lines
Mathematical rhymes, the style is unbearable
Now niggaz with the radical shines
It's Ghost-Deini, every coast need me
We back motherfucker that's right, it's the W.T.C.
World Trade Center, Wu-Tang Clan
We brought so much heat that we was givin you tears an' shit
[Chorus]
[Ron Isley ad libs to fade]
Lyrics © Sony/ATV Music Publishing LLC, Universal Music Publishing Group
Written by: SAMUEL BARNES, JEAN OLIVIER, C SMITH, L GATES, C WOODS, J HUNTER, D COLES

Lyrics Licensed & Provided by LyricFind
To comment on specific lyrics,
highlight them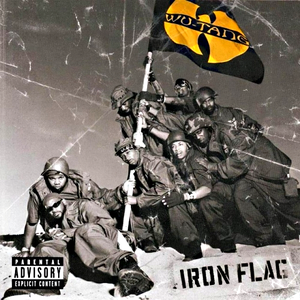 Wu-Tang Clan is a hip-hop group that consists of: RZA, GZA/Genius, Ghostface Killah, Raekwon, Ol' Dirty Bastard, Method Man, Inspectah Deck, U-God, and Masta Killa. They are frequently joined by fellow childhood friend Cappadonna, a quasi member of the group. They were formed in (and are associated with) the New York City borough of Staten Island (referred to by members as "Shaolin"), though Masta Killa and GZA are from Brooklyn and Inspectah Deck is from the Bronx.
Read Full Bio
Wu-Tang Clan is a hip-hop group that consists of: RZA, GZA/Genius, Ghostface Killah, Raekwon, Ol' Dirty Bastard, Method Man, Inspectah Deck, U-God, and Masta Killa. They are frequently joined by fellow childhood friend Cappadonna, a quasi member of the group. They were formed in (and are associated with) the New York City borough of Staten Island (referred to by members as "Shaolin"), though Masta Killa and GZA are from Brooklyn and Inspectah Deck is from the Bronx. They have gone on to become multi-platinum record producers, Grammy winners, TV and film stars, screenwriters, product spokespersons, business owners and, most recently, major motion picture composers. The Clan featured nine MCs until the death of Ol' Dirty Bastard in 2004. One of the most critically and commercially successful hip hop groups of all time, Wu-Tang Clan shot to fame through their uncompromising brand of hardcore rap music. Since their debut, they have introduced or launched the careers of numerous other artists and groups, and already in 1994 there were credited to be over 300 Wu-Tang Clan affiliates, known as the Wu-Tang Killa Bees, consisting of rappers, producers, and record label CEOs.

The founders of the Wu-Tang Clan were RZA, GZA, and Ol' Dirty Bastard, who had previously formed the group Force of the Imperial Master (later known as All In Together Now after the release of a popular single by that name). The group attracted the attention of some notable figures in the industry, including Biz Markie, but did not manage to secure a record deal. After the crew dissolved, GZA and RZA (then known as Prince Rakeem) embarked on their solo careers with Cold Chillin' Records and Tommy Boy Records respectively, but to little success. Their frustration with the workings of the hip hop music industry would provide the main inspiration to Wu-Tang Clan's revolutionary business plan. According to The Wu-Tang Manual, at the group's inception, RZA promised the members that if he had total control of the Wu-Tang empire, it would conquer the hip hop world within a dynastic cycle, after which he would relinquish his total control.

Wu-Tang Clan was gradually assembled in late 1992 from friends and accomplices from around Staten Island, New York, with RZA as the de-facto leader and the group's main producer. Two of the cousins, GZA (pronounced Jizza) and RZA (pronounced Rizza), created their new Wu-Tang aliases by mimicking the sound that the words "genius" and "razor" would make when scratched on a turntable.

"Wu-Tang" comes from the name of the Taoist holy mountain Wu Dang in northwest Hubei Province in central China; it was also the site of the Ming Dynasty Purple Imperial City built during the reign of the Yongle Emperor in the early 15th century. RZA and Ol' Dirty Bastard adopted the name for the group after seeing the kung fu film Shaolin and Wu Tang, which features a school of warriors trained in Wu-Tang style. The group's debut album loosely adopted a Shaolin vs. Wu-Tang theme, dividing the album into Shaolin and Wu-Tang sections and using dialogue excerpts as skits.

The group have also developed various backronyms for the name (as hip hop pioneers like KRS-One and Big Daddy Kane did with their names), including "We Usually Take All the Niggas' Garments," "Witty Unpredictable Talent and Natural Game" and "Wisdom, Universe, Truth, Allah, Nation, and God".

Method Man has also mentioned that the "Wu" is the sound a sword makes when cutting through the air, and "Tang" is the sound it makes against a shield.

The Clan first became known to hip hop fans, and to major record labels, in 1993 (see 1993 in music) following the release of the independent single "Protect Ya Neck", which immediately gave the group a sizeable underground following. Though there was some difficulty in finding a record label that would sign Wu-Tang Clan while still allowing each member to record solo albums with other labels, Loud/RCA finally agreed, releasing their debut album, Enter the Wu-Tang (36 Chambers), in late 1993. This album was popular and critically-acclaimed, though it took some time to gain momentum. Though hip hop had long had a gritty texture, the surreal aggression and minimalist production of 36 Chambers nevertheless had a huge impact on the genre, and was to prove massively influential over the next decade. By the beginning of the 21st century, the album had become a regular fixture on "Best Albums of the 90s" lists as well as a frequent choice for "Best Albums of All Time" lists. The success of Enter the Wu-Tang (36 Chambers) established the group as a creative and influential force in early 1990s hip hop, allowing GZA, RZA, Raekwon, Ghostface Killah, Method Man, Ol' Dirty Bastard, Inspectah Deck, U-God, and Masta Killa to negotiate solo contracts.

www.wutang-corp.com
Genre not found
Artist not found
Album not found
Search results not found
Song not found