[Chorus: Sunny Valentine (Tash Mahogany)]
She's my number one gangsta chick (my starter) She's my number one starter chick
She's my number one drafted pick, she's my number one line on the hit
I only wanna see it (my starter) It's truly needed, When the ball drops...
Anything she say, you know I'm gonna do (my starter)
Watch out, watch out, when that ball drops...
[Streetlife]
You'se a starter, like Candice Parker
Take flight like Skywalker, might wolf it on ya father
Still the athlete, play of the week
G.P.A. 4.0 and the game's complete
Skintone buttercream, all defensive team
Dreamgirl like Jennifer Hudson, you're my Queen
To be, I'm ya King, keep ya under the wing
Together we can capture the ring
You the human highlight, body type, just right
Hairdo stay tight, go hard ball all night
All-star shine so bright
Hall of famer, about to take the game to new heights
You're my number one draft pick, Madonna classic
No look dunks to the basket
Yeah, yeah, that's mine, that's mine...
[Chorus]
[GZA]
Blunt smoke, fifth hundred stroke
I'm going nuts, full clip, shoot up her fat lips
And round butt, catch Heat when I'm In Too Deep
The answer beeps, she take dives on the busiest streets
Whatever situation or the circumstances
Outdoor, indoor, she's taking the chances
Hotel, motel or Holiday Inn
Overlooking that bible, she continued to sin
Spread wide on the desk, paperwork all in a mess
While the ceiling fan blowing her dress
Ten minutes of jerking along with the slurping
Her skirt hid her talent until I raised the curtains
Showtime at the Apollo, she'll follow my lead
Then get on her knees, then swallow her pride
Strapped and ready to ride
[Chorus]
[Inspectah Deck]
Yeah, that's my down bitch
That's my down bitch, anything she do for her man
If it's lying on the stand, fish frying in the pan
She a Queen like Liz the third, wicked curves
On her word, stay still, rocking linens and furs
While she do it in the sack, jazz music in the back
Flat blew a nigga back, act two, I'm into that
Damn right, she the star of my team
When we stepped on the strip, baby girl, we the heart of the scene
Whether Brooklyn, Bronx, Manhattan or Queens
Staten Island, she styling, if not, she's not seen
Playboy status, every man's lust
She acting all shy, but she likes handcuffs
[U-God]
I'm the first on the court, first to hit the dance floor
The floss in this rap sport, what more can ya ask for?
Let ya glass pour, Wu-Tang is here now
All my Independent Women, time to let ya hair down
Bottles popping, everything is fair ground
Fresh legs, window shopping, can't help to stare it down
You'se a starter cuz I chose ya first
Baby, you'se a starter, where you throw that skirt
Lady, you'se a starter, where ya hold it down
Yeah, I'm Cold Blooded, then ya love my style
This is rush hour traffic, first one to merk off
It's like clockwork, first to get ya work off
I'm the workhorse, Killa Bee performer
Pro darter, starter, not a bench warmer, what?
[Chorus]
[Outro: kung fu sample]
You've learned how to kill
Every moved you've learned is trained to that end
Yet, we wish to preserve life
The first thing to learn, is that difference
Then you can start training with us, from the beginning
Lyrics © Universal Music Publishing Group, Downtown Music Publishing
Written by: GARY E. GRICE, JASON HUNTER, LAMONT HAWKINS, PATRICK CHARLES, ROBERT F. DIGGS, SUZANNE VALENTINE

Lyrics Licensed & Provided by LyricFind
To comment on specific lyrics,
highlight them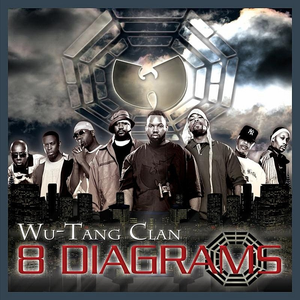 Wu-Tang Clan is a hip-hop group that consists of: RZA, GZA/Genius, Ghostface Killah, Raekwon, Ol' Dirty Bastard, Method Man, Inspectah Deck, U-God, and Masta Killa. They are frequently joined by fellow childhood friend Cappadonna, a quasi member of the group. They were formed in (and are associated with) the New York City borough of Staten Island (referred to by members as "Shaolin"), though Masta Killa and GZA are from Brooklyn and Inspectah Deck is from the Bronx.
Read Full Bio
Wu-Tang Clan is a hip-hop group that consists of: RZA, GZA/Genius, Ghostface Killah, Raekwon, Ol' Dirty Bastard, Method Man, Inspectah Deck, U-God, and Masta Killa. They are frequently joined by fellow childhood friend Cappadonna, a quasi member of the group. They were formed in (and are associated with) the New York City borough of Staten Island (referred to by members as "Shaolin"), though Masta Killa and GZA are from Brooklyn and Inspectah Deck is from the Bronx. They have gone on to become multi-platinum record producers, Grammy winners, TV and film stars, screenwriters, product spokespersons, business owners and, most recently, major motion picture composers. The Clan featured nine MCs until the death of Ol' Dirty Bastard in 2004. One of the most critically and commercially successful hip hop groups of all time, Wu-Tang Clan shot to fame through their uncompromising brand of hardcore rap music. Since their debut, they have introduced or launched the careers of numerous other artists and groups, and already in 1994 there were credited to be over 300 Wu-Tang Clan affiliates, known as the Wu-Tang Killa Bees, consisting of rappers, producers, and record label CEOs.

The founders of the Wu-Tang Clan were RZA, GZA, and Ol' Dirty Bastard, who had previously formed the group Force of the Imperial Master (later known as All In Together Now after the release of a popular single by that name). The group attracted the attention of some notable figures in the industry, including Biz Markie, but did not manage to secure a record deal. After the crew dissolved, GZA and RZA (then known as Prince Rakeem) embarked on their solo careers with Cold Chillin' Records and Tommy Boy Records respectively, but to little success. Their frustration with the workings of the hip hop music industry would provide the main inspiration to Wu-Tang Clan's revolutionary business plan. According to The Wu-Tang Manual, at the group's inception, RZA promised the members that if he had total control of the Wu-Tang empire, it would conquer the hip hop world within a dynastic cycle, after which he would relinquish his total control.

Wu-Tang Clan was gradually assembled in late 1992 from friends and accomplices from around Staten Island, New York, with RZA as the de-facto leader and the group's main producer. Two of the cousins, GZA (pronounced Jizza) and RZA (pronounced Rizza), created their new Wu-Tang aliases by mimicking the sound that the words "genius" and "razor" would make when scratched on a turntable.

"Wu-Tang" comes from the name of the Taoist holy mountain Wu Dang in northwest Hubei Province in central China; it was also the site of the Ming Dynasty Purple Imperial City built during the reign of the Yongle Emperor in the early 15th century. RZA and Ol' Dirty Bastard adopted the name for the group after seeing the kung fu film Shaolin and Wu Tang, which features a school of warriors trained in Wu-Tang style. The group's debut album loosely adopted a Shaolin vs. Wu-Tang theme, dividing the album into Shaolin and Wu-Tang sections and using dialogue excerpts as skits.

The group have also developed various backronyms for the name (as hip hop pioneers like KRS-One and Big Daddy Kane did with their names), including "We Usually Take All the Niggas' Garments," "Witty Unpredictable Talent and Natural Game" and "Wisdom, Universe, Truth, Allah, Nation, and God".

Method Man has also mentioned that the "Wu" is the sound a sword makes when cutting through the air, and "Tang" is the sound it makes against a shield.

The Clan first became known to hip hop fans, and to major record labels, in 1993 (see 1993 in music) following the release of the independent single "Protect Ya Neck", which immediately gave the group a sizeable underground following. Though there was some difficulty in finding a record label that would sign Wu-Tang Clan while still allowing each member to record solo albums with other labels, Loud/RCA finally agreed, releasing their debut album, Enter the Wu-Tang (36 Chambers), in late 1993. This album was popular and critically-acclaimed, though it took some time to gain momentum. Though hip hop had long had a gritty texture, the surreal aggression and minimalist production of 36 Chambers nevertheless had a huge impact on the genre, and was to prove massively influential over the next decade. By the beginning of the 21st century, the album had become a regular fixture on "Best Albums of the 90s" lists as well as a frequent choice for "Best Albums of All Time" lists. The success of Enter the Wu-Tang (36 Chambers) established the group as a creative and influential force in early 1990s hip hop, allowing GZA, RZA, Raekwon, Ghostface Killah, Method Man, Ol' Dirty Bastard, Inspectah Deck, U-God, and Masta Killa to negotiate solo contracts.

www.wutang-corp.com
Genre not found
Artist not found
Album not found
Search results not found
Song not found