Yo, yeah
Don't erase none of that good shit in the beginnin'
Yo, spill drinks on ya, get stank on ya
Yo, yo, pinky ring shit, yo
That pinky ring shit yo
It's that pinky ring shit, the legend of masked kid
Shoot out the speakers when my guns get Jurassic
Superbad, who am I? Dolemite classic
The vandal's back, hands on Angela Bassett
I handle my plastic, gun play I mastered
No coke, dope mixed down with acid on record
Broken down and crafted in seconds
Lady's choice, the golden voice still peppered
Better, respect it, bitch believe
I pull rabbits out the hat, tricks up my sleeves
I air out the showroom, the shit can breathe
Fix your weave, behold my expertise
[Chorus]
I got my Uzi back, you dudes is wack, face it the Wu is back
I got my Uzi back, you dudes is wack, face it the Wu is back
Take it back to the ? leanin' gettin rec room punch
We in them authentic alley switchin' joints
Major general niggas, five stars
Both arms rock when coke dropped we read a hundred niggas palms
Silencers, garbage bags of hash
For every cop we paid retired now the nigga on smash
Gash you out your burner fast
You swing down hatin' me now respect get your fingers off the glass
[Chorus]
Yo what the fuck yo?! Yo what the fuck y'all comin' for?
Get the fuck away from my door!
We got big guns in here, coke over there
With blue bag and E pills stashed under the chair
And there's Boss Hog black and white pit with the pink lips
Stan thought he was soft 'til he bit his fingers
The shit had me dyin' yo, big fat nigga bleedin'
Big cat nigga all season
On the beach truck, stuck with Hawaiian ice
Diamond twice the whole city thought I bought Fubu
Blew you, authentic doodoo, picture the fog iced out
Eighteen karat rap between noodles
[Chorus]
Up at Killa Bee headquarters, full rips is poured up
I saw ? sippin' Henny from a iced out cup
Yo with the blunt, two-way vibratin' off the hip
I sit took, three drags off the honey-dip
Now what you talkin'? You see my gold fronts sparkin?
Ain't tryin to hear what you dogs be barkin
Read the headline, that was blast on today's Post
Dead King, thought he could ace Ghost
Queen, couldn't even jack Monk
Probably find him in Doc Doom's back trunk
Bdoodoodoo! I'm up at the Wu library
Readin Malcolm's, "Any Means Necessary"
John John, Bacardi straight up hold the ice
So nice like New York they had to name him twice
Name your price, I black out then change the lights
Give you the same advice that I gave my wife
Don't fuck with mine, Clan give you lumps in nine
Let the smoke cloud clear so the sun can shine
Culture shock, for some of us that's all we got
Whether you ball or not, you can all be shot
New York, New York, legendary rhyme boss
Code name Charley Horse, bust with blind force
I smash set it and wreck for cash credit or check
You crabs test, can't measure the threat
I dance on a nigga like my name's Zab Judah
Rap barracuda, three XL kahuna
Sure to get it perkin' and cause a disturbance
I'm thirstin', feel what I feel then we can merge then
Creep it through the states in V8's and 12's
My weight's hell, fuck with me then brace yourself
The Noble, Sir I mass mogul
Known to blast vocals, and move global on you locals
This is grown man talkin', coward I split your head
I'm from the East where the streets run red from the bloodshed
Hit Chef for the rice and peas
Nuff respect Father E tumbled at ease
My brothers can't wait to squeeze the automatic
They need wreck like a drug dealer need a addict
Floatin' on the 95, sting like a killer bee
Your hands can't hit what your eyes can't see
From dark matter to the big crunch
The vocals came in a bunch without one punch
Rare glimpse from the, strictly advanced, proved unstoppable
Reputation enhanced, since the cause was probable
So you compare contrast but don't blast
Through extreme depths, with the pen I hold fast
Watch the block thirst for one became all
Shot 'em with the long forgotten rainfall
Delivered in a vivid fashion with simplicity
The blind couldn't verify the authenticity
The rhyme came from the pressure of heat
Then it was laid out, on the ground to pave streets
[Chorus]
Lyrics © Universal Music Publishing Group
Written by: DENNIS DAVID COLES, ROBERT F. DIGGS, LAMONT HAWKINS, JASON HUNTER, CLIFFORD SMITH, COREY WOODS, GARY E. GRICE, RUSSELL T. JONES, CLARENCE REID, ELGIN EVANDER TURNER

Lyrics Licensed & Provided by LyricFind
To comment on specific lyrics,
highlight them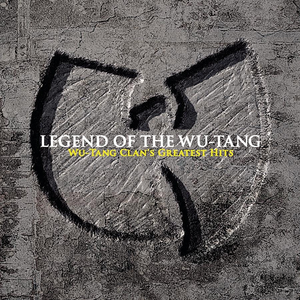 Wu-Tang Clan is a hip-hop group that consists of: RZA, GZA/Genius, Ghostface Killah, Raekwon, Ol' Dirty Bastard, Method Man, Inspectah Deck, U-God, and Masta Killa. They are frequently joined by fellow childhood friend Cappadonna, a quasi member of the group. They were formed in (and are associated with) the New York City borough of Staten Island (referred to by members as "Shaolin"), though Masta Killa and GZA are from Brooklyn and Inspectah Deck is from the Bronx.
Read Full Bio
Wu-Tang Clan is a hip-hop group that consists of: RZA, GZA/Genius, Ghostface Killah, Raekwon, Ol' Dirty Bastard, Method Man, Inspectah Deck, U-God, and Masta Killa. They are frequently joined by fellow childhood friend Cappadonna, a quasi member of the group. They were formed in (and are associated with) the New York City borough of Staten Island (referred to by members as "Shaolin"), though Masta Killa and GZA are from Brooklyn and Inspectah Deck is from the Bronx. They have gone on to become multi-platinum record producers, Grammy winners, TV and film stars, screenwriters, product spokespersons, business owners and, most recently, major motion picture composers. The Clan featured nine MCs until the death of Ol' Dirty Bastard in 2004. One of the most critically and commercially successful hip hop groups of all time, Wu-Tang Clan shot to fame through their uncompromising brand of hardcore rap music. Since their debut, they have introduced or launched the careers of numerous other artists and groups, and already in 1994 there were credited to be over 300 Wu-Tang Clan affiliates, known as the Wu-Tang Killa Bees, consisting of rappers, producers, and record label CEOs.

The founders of the Wu-Tang Clan were RZA, GZA, and Ol' Dirty Bastard, who had previously formed the group Force of the Imperial Master (later known as All In Together Now after the release of a popular single by that name). The group attracted the attention of some notable figures in the industry, including Biz Markie, but did not manage to secure a record deal. After the crew dissolved, GZA and RZA (then known as Prince Rakeem) embarked on their solo careers with Cold Chillin' Records and Tommy Boy Records respectively, but to little success. Their frustration with the workings of the hip hop music industry would provide the main inspiration to Wu-Tang Clan's revolutionary business plan. According to The Wu-Tang Manual, at the group's inception, RZA promised the members that if he had total control of the Wu-Tang empire, it would conquer the hip hop world within a dynastic cycle, after which he would relinquish his total control.

Wu-Tang Clan was gradually assembled in late 1992 from friends and accomplices from around Staten Island, New York, with RZA as the de-facto leader and the group's main producer. Two of the cousins, GZA (pronounced Jizza) and RZA (pronounced Rizza), created their new Wu-Tang aliases by mimicking the sound that the words "genius" and "razor" would make when scratched on a turntable.

"Wu-Tang" comes from the name of the Taoist holy mountain Wu Dang in northwest Hubei Province in central China; it was also the site of the Ming Dynasty Purple Imperial City built during the reign of the Yongle Emperor in the early 15th century. RZA and Ol' Dirty Bastard adopted the name for the group after seeing the kung fu film Shaolin and Wu Tang, which features a school of warriors trained in Wu-Tang style. The group's debut album loosely adopted a Shaolin vs. Wu-Tang theme, dividing the album into Shaolin and Wu-Tang sections and using dialogue excerpts as skits.

The group have also developed various backronyms for the name (as hip hop pioneers like KRS-One and Big Daddy Kane did with their names), including "We Usually Take All the Niggas' Garments," "Witty Unpredictable Talent and Natural Game" and "Wisdom, Universe, Truth, Allah, Nation, and God".

Method Man has also mentioned that the "Wu" is the sound a sword makes when cutting through the air, and "Tang" is the sound it makes against a shield.

The Clan first became known to hip hop fans, and to major record labels, in 1993 (see 1993 in music) following the release of the independent single "Protect Ya Neck", which immediately gave the group a sizeable underground following. Though there was some difficulty in finding a record label that would sign Wu-Tang Clan while still allowing each member to record solo albums with other labels, Loud/RCA finally agreed, releasing their debut album, Enter the Wu-Tang (36 Chambers), in late 1993. This album was popular and critically-acclaimed, though it took some time to gain momentum. Though hip hop had long had a gritty texture, the surreal aggression and minimalist production of 36 Chambers nevertheless had a huge impact on the genre, and was to prove massively influential over the next decade. By the beginning of the 21st century, the album had become a regular fixture on "Best Albums of the 90s" lists as well as a frequent choice for "Best Albums of All Time" lists. The success of Enter the Wu-Tang (36 Chambers) established the group as a creative and influential force in early 1990s hip hop, allowing GZA, RZA, Raekwon, Ghostface Killah, Method Man, Ol' Dirty Bastard, Inspectah Deck, U-God, and Masta Killa to negotiate solo contracts.

www.wutang-corp.com
Genre not found
Artist not found
Album not found
Search results not found
Song not found