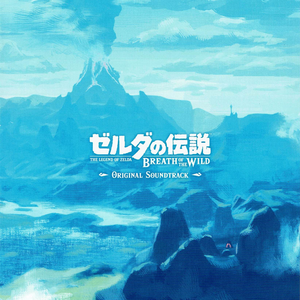 Yasuaki Iwata is a composer of video game music for Nintendo since 2013, after g…
Read Full Bio ↴
Yasuaki Iwata is a composer of video game music for Nintendo since 2013, after graduating from University of Tokyo that year. He has composed soundtrack for games like Mario Kart 8 and The Legend of Zelda: Breath of the Wild.
We have lyrics for 'Do You Remember?' by these artists:
Antifreeze
Every time I get ahead It always costs a friend Being in…
Buried Alive
I cant believe, whats become of me Not the way i…
C-CLOWN
Aye lemme holla Real quick shawty I was fuckin witha baddie …
Cappadonna
Yo, ohh man, yo Yo you remember when your girl used…
Cars Can Be Blue
Do you remember that night When we had our first night The…
Chaos C.H.
Take a look at yourself from the other side, and…
Claire's Birthday
You know that he's leaving And by god oh yeah…
Crumb
The sound of traffic below and under you As you turn…
D-Ray
Do you remember his face Do you remember her face Remember y…
Dai Dai
星星还是那么亮 月亮还是在天上 似乎一切都没改变只是他不在你身旁 记忆中的脸 已经变得模糊抽象 而你也不再年轻 身材也有…
DJ Whoo Kid Feat. 50 Cent Tony Yayo & Game
We was fucking all night, she ain't complain one time Know…
Doktor Kosmos
Do you remember? Do you remember? Do you remember? Do you…
E-40
Freak nasty super bad, earring in her tongue Smell good, Pra…
Earl Thomas
I DIDN'T COME IN HERE FOR FREE ADVICE BUT…
Eartha Kitt
I can hear you sighin' Sayin' you'll stay beside me Why must…
Eartha Kitt Henry Rene and His Orchestra
Oh, give me something to remember you by When you are…
Eartha Kitt; Henri René
I can hear you sighin' Sayin' you'll stay beside me Why must…
EGNISH
Do you remember? School road we used to walk along has…
Flash Flood Darlings
Frames of my sown Frames of my sown Cache love in the…
G-SUS
Do you remember me? Think of the memories When it was you…
Gloria Deluxe
Let me be a stone again, let me remember way…
Here Be Monsters
Do you remember all those nights you spend alone Tracing all…
Hiroji Miyamoto
ご覧 ガードレールにうずくまる ひとりの男あり 逆光のシルエット 悲しそう 涙さえ浮かべているのに 道ゆく人 素知らぬ…
Hüsker Dü
We do it all for fun you know, Jump and shout…
J Boog
CHORUS Do you remeber? we was outside (side), deep in the…
Jarryd James
When did we lose our way? Easier to let it go So…
Jarryd James feat. Raury
When did we lose our way? Easier to let it go,…
Jaws
I won't care how you remember me Shaking in fear or…
Jay Sean & Sean Paul & Lil Jon
Hey! Jay Sean Yeah! Sean Paul, Lil Jon! This one right here…
Jay Sean (Feat. Sean Paul & Lil Jon)
Hey! Jay Sean Sean Paul, yeah! Lil' Jon This one right here …
Jay Sean feat Lil Jon & Sean Paul
Hey! Jay Sean Yeah! Sean Paul, Lil Jon! This one right her…
Jay Sean Feat. Lil Jon & Sean Paul
Hey! Jay Sean Yeah! Sean Paul, Lil Jon! This one right here…
Jay Sean feat. Lil' Jon & Sean Paul
Hey! Jay Sean Sean Paul, yeah! Lil' Jon This one right here …
Jay Sean feat. Sean Paul
Hey! Jay Sean Yeah! Sean Paul, Lil Jon! This one right here…
Jay Sean feat. Sean Paul & Lil' Jon
Hey! Jay Sean Sean Paul, yeah! Lil' Jon This one right here …
Jay Sean Feat. Sean Paul and Lil Jon
Hey! Jay Sean Yeah! Sean Paul, Lil Jon! This one right her…
Jay Sean ft. Lil John
Hey! Jay Sean Sean Paul, yeah! Lil' Jon This one right here …
Jay Sean Ft. Sean Paul & Lil J
Hey! Jay Sean Yeah! Sean Paul, Lil Jon! This one right here…
Jay sean sean paul and lil jon
Hey! Jay Sean Yeah! Sean Paul, Lil Jon! This one right her…
John Nolan
Do You Remember? I sang myself to sleep inside a bunker…
John Vanderslice
Do you remember the man? Standing in front of the tanks…
Jupiter Affect
Long ago there were stories told Of a world you said…
Kaltenecker & Des
我曾经爱过这样一个女人 她说我是世上最渣的男人 我为她保留那一份天真 关上爱别人的门 也是这个我深爱过的女人 把我变成世…
Kasey Chambers Poppa Bill and The Little Hillbillies
Dad, do you remember When I was a little girl Did I…
L.C. Cooke
Love without devotion can never be true You can show emotion…
Lo-Lites
C-L-O-W-N-I-N While we ride and We shine our lights while we…
Louis La Roche
Turn back the time to the days when our love…
Moose
Oooohhh... yeah yeah Hands in the sky And put 'em up hiiigh.…
Morris Albert
When the lights go out And the sun goes down And you…
moumoon
Do you remember? 恋がはじまった 帰り道は ちっぽけな 私の手を にぎりしめていたね I remembe…
N Jay Feat Jocelyn Brown
I've been thinkin' about you and how we use to be…
Neil Sedaka
Do you remember Picnics in the park? Do you remember Danc…
Neutr4l Numb3r
I hope someday I could love the world as much…
Omori
Careful what you do with your mouth And your choice's not…
One True Thing
Do you still remember all that you said? I can still…
Phil Collins
We never talked about it But I hear the blame was…
Radiator Hospital
Back in your father's arms when he said to you…
Roy Orbison
How do you start over again? Tell me, where do…
Sleepless
So they're here, by my side Gathered all, black and white …
Stromkern
Do you remember How to face the night alone? Blind and g…
The Beach Boys
Little Richard sang it and Dick Clark brought it to…
The Dayton Family
[Talking] Hey, do you remember when Matt Hinkle started it a…
The Frogs
Do you want to dance with me baby?…
The Last Emperor
At times, I feel old like I'm going out of…
The Stragglers
Do You Remember? Do you remember when all you wanted was…
The Summer Obsession
Don't need no cash We can make a dash, hit the…
Tyrannosaurus Rex
Her Face was like a cult to me Her limbs…
villin
Sleepless for not saying goodbye Maybe a widow feels me well…
宮本浩次
ご覧 ガードレールにうずくまる ひとりの男あり 逆光のシルエット 悲しそう 涙さえ浮かべているのに 道ゆく人 素知らぬ…
The lyrics are frequently found in the comments by searching or by filtering for lyric videos
Genre not found
Artist not found
Album not found
Search results not found
Song not found