Nobody's Diary
Yazoo Lyrics
If I wait for just a second more,
I know I'll forget what I came here for,
My head was so full of things to say,
But as I open my lips all my words slip away
And anyway,
I can't believe you want to turn the page,
And move your life onto another stage,
You can change the chapter you can change the book,
But the story remains the same if you'd take a look.
[Chorus:]
For the times we've had I don't want to be, a page in your diary babe,
For the good, the bad I don't want to see, a page in your diary babe,
For the happy, the sad, I don't want to be another page in your diary.
Perhaps if I held you I could win again,
I could take your hands we'd talk and maybe then,
That look in your eyes I always recognize,
Would tell me everything is gonna be fine,
You're gonna be mine
For a long time
[Chorus]
Lyrics © BMG RIGHTS MANAGEMENT US, LLC
Written by: ALISON MOYET

Lyrics Licensed & Provided by LyricFind
To comment on specific lyrics,
highlight them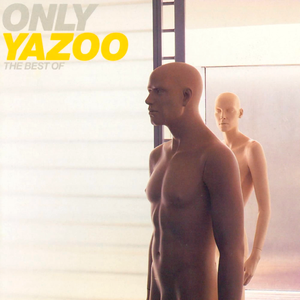 Yazoo (known as "Yaz" in the U.S.) were an English synthpop duo from Basildon, UK.

Yazoo were formed in early 1982 by former Depeche Mode songwriter Vince Clarke (synthesizers) and English singer Alison Moyet (vocals) and signed to Mute Records in the United Kingdom.

Their debut single "Only You" was released on 15 March 1982 and rose to number 2 on the UK charts. They also released two studio albums: Upstairs at Eric's in 1982 and You and Me Both in 1983.
Read Full Bio
Yazoo (known as "Yaz" in the U.S.) were an English synthpop duo from Basildon, UK.

Yazoo were formed in early 1982 by former Depeche Mode songwriter Vince Clarke (synthesizers) and English singer Alison Moyet (vocals) and signed to Mute Records in the United Kingdom.

Their debut single "Only You" was released on 15 March 1982 and rose to number 2 on the UK charts. They also released two studio albums: Upstairs at Eric's in 1982 and You and Me Both in 1983.

Shortly after the release of the second album, Moyet and Clarke decided to break up. Moyet pursued a solo career while Clarke first founded (the short lived) The Assembly followed by the successful Erasure.

Vince Clarke and Alison Moyet briefly reunited in 2008 and toured Europe and the United States as Yazoo for the first time in twenty-five years. Also in 2008, their record company issued a 4-disc box set called In Your Room; containing remastered editions of both of their original albums, a disc of b-sides and remixes (imaginitively titled B-Sides and Remixes) and a DVD containing promotional videos, interviews etc.

Official website is at: www.yazooinfo.com
Genre not found
Artist not found
Album not found
Search results not found
Song not found