Ode To Boy
Yazoo Lyrics
When he moves I watch him from behind
He turns and laughter flickers in his eyes
Intent and direct when he speaks, I watch his lips
And when he drives I love to watch his hand
White and smooth almost feminine, almost American, I have to watch him.
[Chorus:]
In his face age descends on youth, exaggeration on the truth
He caught me looking then but soon his eyes forgot
And everything he seems to do reflects just another shade of blue
I saw him searching into you and ached a while
I watch his lips caress the glass,
His fingers stroke its stem and pass
To lift a cigarette at last, he dries his eyes
From a shadow by the stair
I watch as he weeps unaware
That I'm in awe of his despair, but I am there
[Chorus]
Lyrics © Downtown Music Publishing
Written by: MOYET

Lyrics Licensed & Provided by LyricFind
To comment on specific lyrics,
highlight them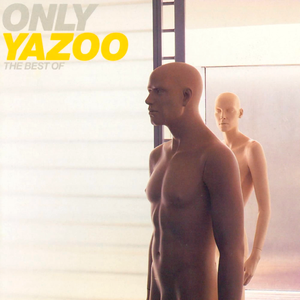 Yazoo (known as "Yaz" in the U.S.) were an English synthpop duo from Basildon, UK.

Yazoo were formed in early 1982 by former Depeche Mode songwriter Vince Clarke (synthesizers) and English singer Alison Moyet (vocals) and signed to Mute Records in the United Kingdom.

Their debut single "Only You" was released on 15 March 1982 and rose to number 2 on the UK charts. They also released two studio albums: Upstairs at Eric's in 1982 and You and Me Both in 1983.
Read Full Bio
Yazoo (known as "Yaz" in the U.S.) were an English synthpop duo from Basildon, UK.

Yazoo were formed in early 1982 by former Depeche Mode songwriter Vince Clarke (synthesizers) and English singer Alison Moyet (vocals) and signed to Mute Records in the United Kingdom.

Their debut single "Only You" was released on 15 March 1982 and rose to number 2 on the UK charts. They also released two studio albums: Upstairs at Eric's in 1982 and You and Me Both in 1983.

Shortly after the release of the second album, Moyet and Clarke decided to break up. Moyet pursued a solo career while Clarke first founded (the short lived) The Assembly followed by the successful Erasure.

Vince Clarke and Alison Moyet briefly reunited in 2008 and toured Europe and the United States as Yazoo for the first time in twenty-five years. Also in 2008, their record company issued a 4-disc box set called In Your Room; containing remastered editions of both of their original albums, a disc of b-sides and remixes (imaginitively titled B-Sides and Remixes) and a DVD containing promotional videos, interviews etc.

Official website is at: www.yazooinfo.com
Genre not found
Artist not found
Album not found
Search results not found
Song not found