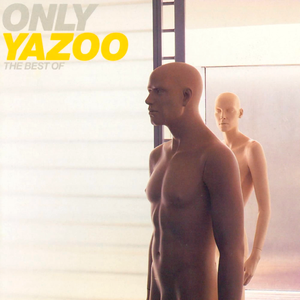 Yazoo was an English synthpop duo from Basildon, UK.

Yazoo were formed in…
Read Full Bio ↴
Yazoo was an English synthpop duo from Basildon, UK.

Yazoo were formed in early 1982 by former Depeche Mode songwriter Vince Clarke (synthesizers) and English singer Alison Moyet (vocals) and signed to Mute Records in the United Kingdom.

Their debut single "Only You" was released on 15 March 1982 and rose to number 2 on the UK charts. They also released two studio albums: Upstairs at Eric's in 1982 and You and Me Both in 1983.

Shortly after the release of the second album, Moyet and Clarke decided to break up. Moyet pursued a solo career while Clarke first founded (the short lived) The Assembly followed by the successful Erasure.

Vince Clarke and Alison Moyet briefly reunited in 2008 and toured Europe and the United States as Yazoo for the first time in twenty-five years. Also in 2008, their record company issued a 4-disc box set called In Your Room; containing remastered editions of both of their original albums, a disc of b-sides and remixes (imaginitively titled B-Sides and Remixes) and a DVD containing promotional videos, interviews etc.

Official website is at: www.yazooinfo.com
Winter Kills
Yazoo Lyrics
Jump to: Overall Meaning ↴ Line by Line Meaning ↴
Green in your love on bright days
You grew sun blind you thought me unkind
To remind you how winter kills
Lost in daydreams you drove too fast and got nowhere
You rode on half fare when you got too scared
How winter kills
Tear at me searching for weaker seams
Pain in your eyes make me cruel
Make me spiteful tears are delightful welcome your nightfall
How winter kills
I'll tear at you searching for weaker seams
How winter kills
Overall Meaning
The song Winter Kills by Yazoo is a mellow, somber tune telling the story of a person's struggle to come to terms with their emotional pain. The lyrics are beautifully written, and the imagery is quite evocative. The singer is portrayed as someone who has experienced a lot of emotional hurt, and they are struggling to cope with this pain. Throughout the song, the lines "You grew sun blind, you thought me unkind, to remind you how winter kills" are repeated, creating a haunting effect that highlights how the pain of the winter season can be a painful reminder of loss and heartache.
The singer is lost in their daydreams, and they find themselves constantly driving too fast, getting nowhere. They are haunted by their fears, which they cannot escape no matter where they go. The winter season is used as a metaphor for the various ways in which life can be difficult and challenging. The singer describes the way in which pain is a part of life, and how it can make one cruel and spiteful. The lyrics make you think about the nature of the human condition and how individuals must learn to deal with the harsh realities of life.

Line by Line Meaning
Green in your love on bright days
You were blinded by your own love on happy days.
You grew sun blind you thought me unkind
You were so blinded by your love that you misunderstood me for being unloving.
To remind you how winter kills
I pointed out the harsh realities of life that love cannot protect you from.
Lost in daydreams you drove too fast and got nowhere
You were so lost in your own imagination that you didn't make any progress in life.
You rode on half fare when you got too scared
You took the easy way out whenever you got scared of facing reality.
How winter kills
I reminded you of how life's hardships can kill your spirit.
Tear at me searching for weaker seams
You tried to break me by attacking my weaknesses.
Pain in your eyes make me cruel
Your pain made me lash out and become unkind.
Make me spiteful tears are delightful welcome your nightfall
Your pain made me feel powerful and I took pleasure in seeing you suffer.
I'll tear at you searching for weaker seams
I will do to you what you tried to do to me - find your weaknesses and exploit them.
How winter kills
I will make you feel the pain that winter brings - the pain of hardships and struggles.
Lyrics © Downtown Music Publishing
Written by: MOYET

Lyrics Licensed & Provided by LyricFind
To comment on or correct specific content,
highlight it
Genre not found
Artist not found
Album not found
Search results not found
Song not found