(Buddah Bless this beat)
I feel like I'm Gucci Mane in 2006
All these diamonds, dancing on my fucking neck cost like four bricks
And the way that I be toting on that strap, don't make no sense
He a million dollar nigga but be posted in the bricks, ayy
It make no sense, yeah
It make no sense, uh
It make no sense, goddamn
Make no sense, yeah
Make no sense, nah-uh
Make no sense, ay-ay YoungBoy
Make no sense, nah
It make no sense, slime
I could hit it, I could whip it
I could bag it, I could stash it
I could trap out like a motherfucker
And you know me, bitch, I just bought another .30 burner (.30 burner)
I whip too hard, so I got Ike and Meech, got Tina Turner (whippin' hard)
It don't make sense, I'm not alright, bitch, I'll put you under
Ain't cut too much, I got that shit that make them tweak, like damn
Can't be in front the trap too much, the world know who I am (I am)
This shit ain't sweet, who close to me, I see them hatin' like damn
All I know, get that money, still gon' be the one to slay 'em
Like nigga, uh
Nigga, nigga, bitch
Nigga, bow, with my jewelry, fuck the jury
I feel like I'm Gucci Mane in 2006
All these diamonds, dancing on my fucking neck cost like four bricks
And the way that I be toting on that strap, don't make no sense
He a million dollar nigga but be posted in the bricks, ayy
It make no sense, yeah
It make no sense, uh
It make no sense, goddamn
Make no sense, yeah
Make no sense, nah-uh
Make no sense, ay-ay YoungBoy
Make no sense, nah
It make no sense, slime
4KTrey, BoB, I been that, bitch, you notice me
Tell them niggas I say fuck 'em
These hoes ain't shit, they want my cash so I never love 'em (stupid bitch)
I flash and beat a nigga ass with this .50 above him
On TV I could tell my youngin' hit 'em with the cutter (motherfuck a nigga)
There's a boy, real nigga blessed him with that boy, he say yeah-eh
He out the H, you play, he shoot you in yo face (Northside)
Bullets flying, back to back bitch when we ride
I'm convicted but issa issue I slide 'fore I slide
Die today, bitch, they say four pussy niggas died 'fore I died (slime)
I feel like I'm Gucci Mane in 2006
All these diamonds, dancing on my fucking neck cost like four bricks
And the way that I be toting on that strap, don't make no sense
He a million dollar nigga but be posted in the bricks, ayy
It make no sense, yeah
It make no sense, uh
It make no sense, goddamn
Make no sense, yeah
Make no sense, nah-uh
Make no sense, ay-ay YoungBoy
Make no sense, nah
It make no sense, slime
Lyrics © Sony/ATV Music Publishing LLC, Kobalt Music Publishing Ltd.
Written by: Kentrell Gaulden, Tyron Douglas

Lyrics Licensed & Provided by LyricFind
To comment on specific lyrics,
highlight them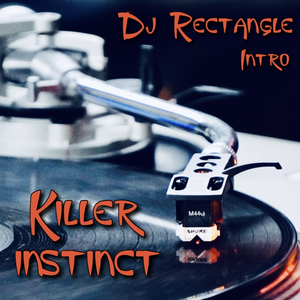 On "Make No Sense" YoungBoy compares his jewelry to the price of certain narcotics and how he still keeps his thug persona even though he's made it.

"Make No Sense" was first previewed on YoungBoy's Instagram story on January 26, 2019, about a month after the release of his album Realer.

In the following months during YoungBoy's tenure in prison for a probation violation, the track was leaked, on July 10, 2019, along with the tracks "Hot Now" and "Gang Shit".
Genre not found
Artist not found
Album not found
Search results not found
Song not found