Thugger! YSL for life
We ran up them digits we ran up the money
We ran up them digits we ran up the money
(We got London on da Track)
Nigga, hustlers don't stop, they keep goin' (yeah)
You can lose your life but it gon' keep goin'
Why not risk life when it's gon' keep goin'? (Yeah)
When you die somebody else was born
But at least we got to say
We ran up them digits, we ran up the money
We ran up them digits, we ran up that money
We ran up them digits, we ran up that money (sheesh, sheesh)
We ran up them digits, we ran up the money
We ran up them digits, we ran up some money
We ran up them digits, we ran up some money
I'm leanin' like I'm on a fifth of the Henny
I talk lots of shit like my bitches and digits
They didn't know me well so I left 'em with wishes
You know its a drought when you grind and can't flip it
I'm livin' big, I swear to God I'm Liu Kang kickin'
Montana
Mama gon' slime, hustle
Dopeboy, hair grey like a grandma
You know my ice blingin', light up just like a candle
Rollie pollie, I can control shawty like a channel
My racks are squeakin', I'm not fartin'
I hop in that 'Rari, I crank up like Warren
Nigga, hustlers don't stop, they keep goin' (yeah)
You can lose your life but it's gon' keep goin'
Why not risk life when it's gon' keep goin'? (yeah)
When you die somebody else was born
But at least we got to say
We ran up them digits, we ran up that money
We ran up them digits, we ran up that money
We ran up them digits, we ran up that money
We ran up them digits, we ran up some money
We ran up them digits, we ran up some money
We ran up them digits, we ran up some money
I'ma move me some dope like I'm Future
I'ma go in that bitch with a ruler
I'ma toast me a nigga like Strudels
I'ma keep a red flag 'cause I'm boolin'
I now some roller spaces, I could duly
Yeah, yeah, I'm screamin', "Oh my God" like Cooly
When I snort it, I feel like I was aborted
If I ever adore you, bae, you better drive this foreign
I've been gettin' money before the million, fuck Pandora
I just do this shit when I get bored
Nigga hustlers don't stop, they keep goin' (yeah)
You can lose your life but it's gon' keep goin'
Why not risk life when it's gon' keep goin'? (Yeah)
When you die somebody else was born
But at least we got to say
We ran up them digits, we ran up that money
We ran up them digits, we ran up that money
We ran up them digits, we ran up that money (run it up, run it up)
We ran up them digits, we ran up some money
We ran up them digits, we ran up some money
We ran up them digits, we ran up some money
(We got London on da Track)
Lyrics © Universal Music Publishing Group, RESERVOIR MEDIA MANAGEMENT INC, Warner Chappell Music, Inc.
Written by: Jeffery Lamar Williams, London Tyler Holmes

Lyrics Licensed & Provided by LyricFind
To comment on specific lyrics,
highlight them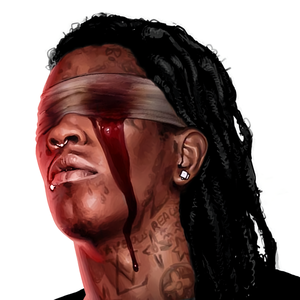 "Digits" is a cut off of Slime Season 3—one of the four tracks on the album produced by London On Da Track.

Leading up to the song's release, snippets of the song were stitched together. This song was officially premiered on Zane Lowe's Beats Radio, on March 24, 2016.

The official version with Meek Mill was dropped by Funk Master Flex on April 2nd.

In an interview with the FADER, London on Da Track recalled making "Digits," "Memo," "Worth It" and "Tattoo" all in one day.
Read Full Bio
"Digits" is a cut off of Slime Season 3—one of the four tracks on the album produced by London On Da Track.

Leading up to the song's release, snippets of the song were stitched together. This song was officially premiered on Zane Lowe's Beats Radio, on March 24, 2016.

The official version with Meek Mill was dropped by Funk Master Flex on April 2nd.

In an interview with the FADER, London on Da Track recalled making "Digits," "Memo," "Worth It" and "Tattoo" all in one day. The tracks are two years old, but he remembered how "Digits" came together:

When he was laying down, he was just freestyling it—just doing melodies in the booth—and I was like, "That's the shit right there." Then he figured out the words and from there he just flowed the whole track. It was easy for him, he does it in one take. It's crazy how he can finish a song in ten minutes
Genre not found
Artist not found
Album not found
Search results not found
Song not found