Whoa
You guys wan' go to the beach with few freaks, huh? (Yeah, yeah, yeah)
Totally (ayy, swiffer surfin', damn)
We rock (surfin', oh) (yeah, yeah, yeah, yeah)
Yeah (yeah, yeah)
Whoa (yeah, yeah, yeah)
It's the wave (surfin') (yeah, yeah)
It's big wave (woo) (yeah, yeah)
Surf, surf (yeah), surf, surf (totally)
Surf, surf, surf, surfin' (whoa)
Surf, surf (yeah), surf, surf
Surf (totally, dude), surf, surf, surfin' (woo)
These niggas gon' ride the wave (wave)
Your ass is just like a tank (yeah)
These niggas gon' ride the wave (wave)
I'm 'bout to go fill up a safe (totally)
These niggas gon' ride the wave (you ride)
These niggas gon' copy for days (go, go)
These niggas gon' ride the wave (the wave)
They tryna find out where I stay (totally)
I had a lock with a latch to see who break in, it just was a test, ah
Virgil been sending me drip just to see if I like it or rockin' with it
There go lil' mama, I don't wanna fuck cause she burnin', she trippin' (whoa)
I'm wavy, goddamn
Niggas want smoke with the slatt, we can meet in the kitchen (whoa)
I'm burnin' the ham
These so-called gangsters don't know how to approach the man (totally)
I chop up his ass, I chop up his friends, his mamas, and all his six kids (whoa)
I come with that lead, I chop off the top of the Benz and all it gets fierce
They can't wait to shred
I told 'em to chop off your penis, you keeping your head (chop, I told 'em to do it)
I had a drum with a 'K and it's fully loaded, nigga play in this bitch (whoa, whoa)
Catch him down bad, you know I'm puttin' dick in your wife, I'm not sparing shit (whoa, whoa, whoa)
Shawty pussy so tight I had to finger her shit with a stick (totally)
Niggas ain't come from my tribe, I can barely say they hit (totally)
I need some brand new tires, I done burned off of the Z06 (skrrt, skrrt)
I know 'bout family ties, I know 'bout the mob, but can't say shit (shh, shh)
Couple things I done seen in the dark, I know I gotta die with it
Couple mains, I done sent a couple on the Spain, a couple on French (I totally do)
Surf (whoa), surf (whoa), surf (whoa), surf (woo)
Surf, surf, surf (totally, dude), surfin' (whoa)
Surf, surf (yeah), surf, surf (rock)
Surf, surf (whoa), surf (whoa), surfin' (wavy)
They tryna ride the wave, nine times out of ten, these niggas gon' drown (drown)
We got some slimy ways, and 'cause I did bro, wipe his nose for a pound (slatt)
I count it up, see what I made today
Beat it up, you gotta pay to play (beat it up)
Underdog, I gotta name to save
Some niggas won't ever get out (no, surf)
I'm having major waves (surf)
Drip like I made the rain (surf)
Scared and I'm gripping the grain (surf)
All of this dripping, ain't drain (surf)
I copped a Bentley Mulsanne
The money been healin' the pain (yeah)
The coupe the same color cocaine
I hope you don't sniff anything (yeah)
She say she like giving me brain
I hope you didn't get her a ring (ring)
In the Clearport, I'm boarding the plane
G6 is known for a king
Overseas, I got plenty of tings
All pretty foreign tings (foreign tings)
Yves Saint Laurent jeans (yeah)
I drop a four in a cream
Surf, surf, surf, surf
Surf, surf, surf, surfin' (whoa)
Surf, surf (yeah), surf, surf (rock)
Surf, surf (whoa), surf (whoa), surfin' (wavy)
These niggas gon' ride the wave (yeah)
Your ass is just like a tank (hey)
These niggas gon' ride the wave (the wave)
I'm 'bout to go fill up a safe (totally, dude)
These niggas gon' ride the wave (the wave)
These niggas gon' copy for days (totally, dude)
These niggas gon' ride the wave (wave)
They tryna find out where I stay (whoa)
Lyrics © Universal Music Publishing Group, Kobalt Music Publishing Ltd., Warner Chappell Music, Inc.
Written by: Jeffery Lamar Williams, Sergio Kitchens

Lyrics Licensed & Provided by LyricFind
To comment on specific lyrics,
highlight them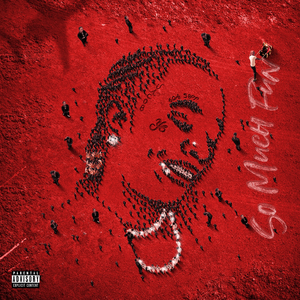 On "Surf," Young Thug raps about his place in the rap game and claims that others are trying to "ride his wave" or copy his style.

Thug notably teased the track in 2019 in a YouTube livestream entitled "Meet Me At The London." The music video for the song was released on August 20, 2019.

When asked by Complex about Young Thug's legacy ("wave"), Gunna described his impact as "massive" and elaborated:

"He's going to go out like a GOAT.
Read Full Bio
On "Surf," Young Thug raps about his place in the rap game and claims that others are trying to "ride his wave" or copy his style.

Thug notably teased the track in 2019 in a YouTube livestream entitled "Meet Me At The London." The music video for the song was released on August 20, 2019.

When asked by Complex about Young Thug's legacy ("wave"), Gunna described his impact as "massive" and elaborated:

"He's going to go out like a GOAT. Everybody already knows. He caught the wave first, and everybody else follows. See what I'm saying?"

This song serves as one of the two songs on So Much Fun that features Gunna, the other being "Hot."
Genre not found
Artist not found
Album not found
Search results not found
Song not found