Jump to: Overall Meaning | Line by Line Meaning
Boul ma sene, boul ma guiss madi re nga fokni mane
Khamouma li neka thi sama souf ak thi guinaw
Beugouma kouma khol oaldine yaw li neka si yaw
Mo ne si man, li ne si mane moye dilene diapale
Roughneck and rudeness
We should be using, on the ones who practice wicked charms
For the sword and the stone
Bad to the bone
Battle is not over
Even when it's won
And when a child is born into this world
It has no concept
Of the tone the skin it's living in
It's not a second
7 seconds away
Just as long as I stay
I'll be waiting
It's not a second
7 seconds away
Just as long as I stay
I'll be waiting
I'll be waiting
I'll be waiting
J'assume les raisons qui nous poussent de changer tout
J'aimerais qu'on oublie leur couleur pour qu'ils esperent
Beaucoup de sentiments de race qui font qu'ils desesperent
Je veux les portes grandements ouvertes
Des amis pour parler de leur peine, de leur joie
Pour qu'ils leur filent des infos qui ne divisent pas
Changer
7 seconds away
Just as long as I stay
I'll be waiting
It's not a second
7 seconds away
Just as long as I stay
I'll be waiting
I'll be waiting
I'll be waiting
And when a child is born into this world
It has no concept
Of the tone the skin it's living in
And there's a million voices
And there's a million voices
To tell you what she should be thinking
So you better sober up for just a second
7 seconds away
Just as long as I stay
I'll be waiting
It's not a second
7 seconds away
Just as long as I stay
I'll be waiting
It's not a second
7 seconds away
Just as long as I stay
I'll be waiting
It's not a second
7 seconds away
Just as long as I stay
I'll be waiting
It's not a second
7 seconds away
Just as long as I stay
I'll be waiting
Overall Meaning
"Youssou N'Dour's "7 Seconds" is a beautiful song that speaks to the importance of accepting and embracing diversity. The song's opening lines translate to "I'm writing this song to reach all the people of the world, regardless of their skin color," which sets the tone for the rest of the lyrics. The verses are sung in different languages: Wolof, English, and French. The song was a collaboration between N'Dour and Neneh Cherry, who was popular at the time for her hit song "Buffalo Stance."
At its core, "7 Seconds" is a song about tolerance and understanding. The lyrics touch on the concept of race and how it influences our perceptions and interactions with others. The chorus repeats the phrase "7 seconds away, just as long as I stay, I'll be waiting," which can be interpreted as a message of hope and unity.
The line "And when a child is born into this world, it has no concept of the tone the skin it's living in" is particularly powerful. It speaks to the idea that racism and prejudice are concepts that are learned and taught, rather than innate. The song suggests that changing the way we think about and treat each other begins with seeing beyond our differences and recognizing our shared humanity.

Line by Line Meaning
Boul ma sene, boul ma guiss madi re nga fokni mane
Roughneck and rudeness, we should be using on the ones who practice wicked charms
Khamouma li neka thi sama souf ak thi guinaw
For the sword and the stone, bad to the bone
Beugouma kouma khol oaldine yaw li neka si yaw
Battle is not over, even when it's won
Mo ne si man, li ne si mane moye dilene diapale
And when a child is born into this world, it has no concept of the tone of the skin it's living in
7 seconds away, just as long as I stay, I'll be waiting
No matter how far away you are, I'll always be here waiting for you
J'assume les raisons qui nous poussent de changer tout
I understand the reasons that push us to change everything
J'aimerais qu'on oublie leur couleur pour qu'ils esperent
I wish we could forget their color so they can hope
Beaucoup de sentiments de race qui font qu'ils desesperent
There are too many feelings of race that make them despair
Je veux les portes grandement ouvertes
I want the doors to be wide open
Des amis pour parler de leur peine, de leur joie
Friends to talk about their pain and their joy
Pour qu'ils leur filent des infos qui ne divisent pas
To give them information that doesn't divide
And there's a million voices to tell you what she should be thinking, so you better sober up for just a second
There are countless voices telling you what you should be thinking, so you need to clear your head for a moment
Lyrics © BMG Rights Management, Sony/ATV Music Publishing LLC, Peermusic Publishing
Written by: Cameron Mcvey, Jonathan Sharp, Neneh Cherry, Youssou N'Dour

Lyrics Licensed & Provided by LyricFind
To comment on or correct specific content,
highlight it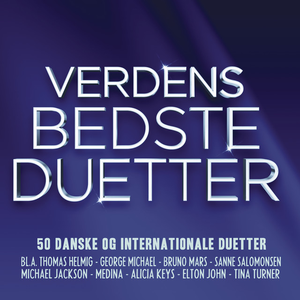 7 Seconds (feat. Neneh Cherry)
Neneh Cherry (from her website): "'7 Seconds' is about the first positive 7 seconds in the life of a child just born not knowing about the problems and violence in our world."
Genre not found
Artist not found
Album not found
Search results not found
Song not found