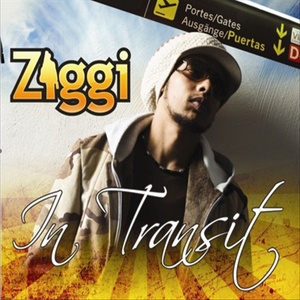 Ziggi aka Ziggaman(R. Blijden, born March 8th, 1981) is a Reggae, Dancehall and also Hip-Hop artist from the Netherlands. He is one of Rock 'N Vibes artists.

He left the Netherlands at an early age. Destination: St. Eustatius in the Caribbean. While living there he was introduced to a wide variety of musical genres such as gospel, rap, hip-hop, reggae and dancehall, which formed the foundation of his music.

After returning to the Netherlands, he started recording at Stone Rich Recording Studio
Read Full Bio
Ziggi aka Ziggaman(R. Blijden, born March 8th, 1981) is a Reggae, Dancehall and also Hip-Hop artist from the Netherlands. He is one of Rock 'N Vibes artists.

He left the Netherlands at an early age. Destination: St. Eustatius in the Caribbean. While living there he was introduced to a wide variety of musical genres such as gospel, rap, hip-hop, reggae and dancehall, which formed the foundation of his music.

After returning to the Netherlands, he started recording at Stone Rich Recording Studio, before eventually ending up at Rock 'n' Vibes Entertainment. Back on Dutch soil, Ziggi, with the support of Rock n' Vibes Entertainment, has evolved into one of the most respected dancehall reggae artistes in the Netherlands.

In 2004 Ziggi receives notoriety after his fantastic performance at the Urban Style Festival. This was followed soon after by the Oase Show (Nijmengen 4-daagse festival), Dancehall Extravaganza (Nighttown) and Geoneal's Rhythym and Soul Show (Kwakoe festival 2004).

His success in the summer of 2004 lead to the release of his first single "In My Head" on August 1st, 2004.

In 2007 Ziggi performed on stage at Summerjam, Ruhr Reggae Summer and many more festivals .

"So Much Reasons", Ziggi's debut album is a hot mixture of dancehall and modern reggae.
So Much Reasons was released on February 6th 2006.

The album includes the Hits "In My Head" featuring Shanaira Rey, "High Time", "Call Me", "Outta Control", the remix of the international hit "Notorious" along side Turbulence and "Inna Mi Bed "featuring Elephant Man.

So Much Reasons has won at 2006 Urban Award in the catergory Best Album.
Ziggi and his band have also won Best Live Act.

His second album "All obstacles" was released on april 9th, 2007.

"In Transit" was released on september 22nd, 2008 and will be released worldwide through Rock 'n Vibes Entertainment and VP/Greensleeves.
Genre not found
Artist not found
Album not found
Search results not found
Song not found