Backwoods
moe. Lyrics
Going to the backwoods to hang out at the fort
Smoking stolen cigarettes from the general store
Maybe we'll go fishing or swimming at the glen
Go flying off the rope string and then back home again
Spend the day half-crazy, like monkeys at the zoo
Sit around complaining, cause there ain't nothing to do
That's when my mom would yell us to go outside and play
And she wouldn't see us home again til the end of the day
Going to the backwoods to hang out at the creek
Catching frogs and lizards, then we set them free
Maybe we'll play kickball or maybe kick the can
Maybe I'll just kick your ass and then kick it again
Spend the day half-crazy, like monkeys at the zoo
Sit around complaining, cause there ain't nothing to do
That's when my mom would yell us to go outside and play
And she wouldn't see us home again til the end of the day
Going to the backwoods to get away from home
There's nothing I like better than sitting there alone
Home in time for dinner:
Corn on the cob
Watermelon for dessert
Just eatin' like a lawnmower
Black sock and
Sandal wearin'
Pool party pushin' the
Potato salad
Slob!
Lyrics © Sony/ATV Music Publishing LLC, MoeBeToBlame
Written by: MICHAEL PETER BALZARY, JACK IRONS, ANTHONY KIEDIS, HILLEL SLOVAK

Lyrics Licensed & Provided by LyricFind
To comment on specific lyrics,
highlight them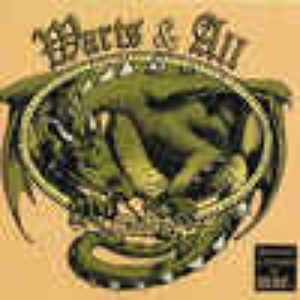 moe. is an American jam band, formed at the University at Buffalo in 1991. The current lineup includes: Rob Derhak (bass, vocals), Al Schnier (guitar, vocals, keyboard), Chuck Garvey (guitar, vocals), Vinnie Amico (drums), and Jim Loughlin (percussion).

The band's first record, Fatboy (1992), established the band as a favorite of the same 1990s scene that became popular through bands such as the Dave Matthews Band, Phish, and Widespread Panic. moe.
Read Full Bio
moe. is an American jam band, formed at the University at Buffalo in 1991. The current lineup includes: Rob Derhak (bass, vocals), Al Schnier (guitar, vocals, keyboard), Chuck Garvey (guitar, vocals), Vinnie Amico (drums), and Jim Loughlin (percussion).

The band's first record, Fatboy (1992), established the band as a favorite of the same 1990s scene that became popular through bands such as the Dave Matthews Band, Phish, and Widespread Panic. moe. has toured with the 1997 Furthur Festival, appeared at Woodstock '99, have played in Central Park, were the opening band for The Allman Brothers and The Who, and performed at Radio City Music Hall on New Years Eve 2006 and 2007.

They also host the annual festival moe.down at Snow Ridge Ski Area in Turin, NY. Started in 2000, the festival runs for three days and occurs every Labor Day weekend. The festival has attracted a wide variety of musical talent. Acts range from newer bands just emerging onto the scene (such as Tea Leaf Green, Nellie McKay and Raq) to big name acts and jam rock staples, such as Les Claypool, Blues Traveler, and Mike Gordon (of Phish fame); to pop rock icons, such as Leo Kottke, The Flaming Lips, The Violent Femmes; and most recently, Perry Farrell. Each year, the amount of moe.down attendees has steadily increased. moe.down I attracted around 3,000 people while moe.down VI in 2005, had attracted close to 7,000.

During an interview, guitarist Al Schnier was asked to describe moe. for those who have never heard their music: "It's an amalgamation of a wide variety of the history of rock, all regurgitated and recycled through the eyes, ears, hands, whatever of the guys in our band and all of that with a sense of adventure, a sense of humor, also a constant desire to push the envelope. All in this arena of taking chances, improvising live, and making things up on the spot."

Their official site can be found at www.moe.org
Genre not found
Artist not found
Album not found
Search results not found
Song not found