My life on the road, oh I love it and I hate it,
Sitting in airports mad and frustrated and waiting for love to arrive
My grandmother, Myrtle, has outlasted two husbands
all of her sisters, brothers, and cousins and wonders why she's still alive.
But she smiles and she'll tell ya
Trouble won't kill ya, 'cause if it did, she would've died.
[Chorus]
Oh, la vie est dure, that much is sure,
Mais Dieu es bon si bon
Through the fire and the rain, I call him by name
And when the night is long, I remember mais Dieu es bon
Got a sister in Texas who married an out-law
Then realized he wasn't what she thought
Now she finds that he's doing time
My dear friend Bonita came down with cancer
And I came down hard looking for answers
Under a silent dark sky
but to see her you'd wonder how after the thunder
There's still a light in her eye.
[Chorus]
Some say tighten your grip keep a stiff upper lip
Life goes on, but the stoics are wrong.
They know half of the story and none of the glory
For they do not know Dieu es bon
[Chorus]x2
Contributed by Charlie E. Suggest a correction in the comments below.
To comment on specific lyrics,
highlight them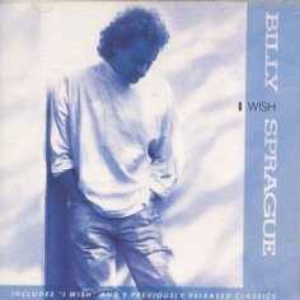 Sprague is a Christian contemporary music artist. He is the winner of four Dove Awards, and has written songs recorded by many well-known Christian artists, toured with Amy Grant and Michael W. Smith, and recorded six albums. He holds a B.A. in English from Texas Christian University and is currently a songwriter, publisher, seminar speaker/teacher, and performer.
Genre not found
Artist not found
Album not found
Search results not found
Song not found