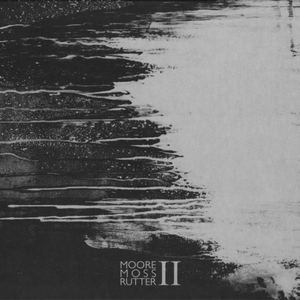 The Kings' Barrows / Mrs Foster's Fudge
Moore Moss Rutter is a contemporary folk music trio formed in the UK in 2009. Their material is often developed from traditional English folk tunes and pieces of their own that incorporate folk music, 20th-century classical music, jazz and elements of bluegrass. Tom Moore (Norfolk) plays fiddle, Archie Churchill-Moss (Somerset) plays melodeon and Jack Rutter (Yorkshire) plays guitar and sings.

Moore and Churchill-Moss formed a fiddle and melodeon
Read Full Bio
Moore Moss Rutter is a contemporary folk music trio formed in the UK in 2009. Their material is often developed from traditional English folk tunes and pieces of their own that incorporate folk music, 20th-century classical music, jazz and elements of bluegrass. Tom Moore (Norfolk) plays fiddle, Archie Churchill-Moss (Somerset) plays melodeon and Jack Rutter (Yorkshire) plays guitar and sings.

Moore and Churchill-Moss formed a fiddle and melodeon duo at the age of 11 and performed at various venues in 2005/6 (and in 2017 recorded as Tom Moore & Archie Churchill-Moss). It was the festival season of 2008 that saw the trio come together as a whole - partly the doing of Sam Pirt, who had originally united Moore and Churchill-Moss at Cambridge Festival and later introduced them to Rutter at Beverley. The band came together to record a three-track demo CD in autumn 2009 which lead to a multitude of performance opportunities. The recording ultimately got them through to the prestigious BBC Radio 2 Young Folk Award Semi-Finals in 2011, which they went on to win overall.

Also in 2011 they recorded their debut album Moore Moss Rutter with acclaimed producer and engineer Andy Bell.

Subsequently, they released II in 2015 and III in 2018.

www.mooremossrutter.co.uk.
Genre not found
Artist not found
Album not found
Search results not found
Song not found