And She said that We could be
Anything as long as You're my
Everything, that's all I'll ever
Need
I'm just a girl probably
Not Your type. I like to stay up
Late at night, to think of all the
Places I want to go, and try to
Live a fairytale who knows.
I
Hate to disappoint You, but I'm
Not the one made for You. maybe
I'm just one of a kind. is there
Any boy for me?
Does He have the
Heart to my key? if He took the
Time to see, there's so much more
That we could be.
And She said
That We could be anything as long
As You're my everything, that's all
I'll ever need.
You beat me
To the catch this time, try to
Find Your heart to give You mine,
But my legs did shiver as my lips
Did quiver and I couldn't find the
Words I dropped the line. You have
All the eyes glued on You, every
Boy dying to be who, You say You
Love and call at night I never
Thought that I just might. I can
Take You and I'll save You, up
Until the day that we're through.
Oh, wait miss lovely, I'll never be
Leaving You.
I can save
You.
Don't say they're words
Just for tonight, I'm only smiling
Cause they sound so cute and
Right. Please make it more than
Words.
I will save
You.
Don't say they're words
Just for tonight. I'm only smiling
Cause We seem so cute and right.
Please make us more than
Words.
Cause' We could be
Anything just be My everything,
You're all I'll ever
Need.
And She said...
Contributed by Austin K. Suggest a correction in the comments below.
To comment on specific lyrics,
highlight them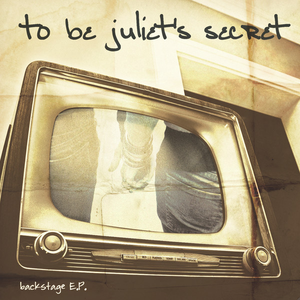 This band is an attention-grabbing four piece, with piano, guitar and drums all lead by a powerful three-piece vocal harmony. Fronted by a young and aspiring female vocalist, Danielle Quinn, who has met and exceeded the expectations of fans and band mates.

To Be Juliet's Secret has more than big plans for the future, they want to be the future. They play their hearts out night after night, spreading hope and love into the lives of their fans and fans to be.
Read Full Bio
This band is an attention-grabbing four piece, with piano, guitar and drums all lead by a powerful three-piece vocal harmony. Fronted by a young and aspiring female vocalist, Danielle Quinn, who has met and exceeded the expectations of fans and band mates.

To Be Juliet's Secret has more than big plans for the future, they want to be the future. They play their hearts out night after night, spreading hope and love into the lives of their fans and fans to be. This band has never settled for anything, and with massive things ahead they do not plan on starting now. TBJS has vowed to make a name for themselves. Many years from now, they will look back upon their dusty instruments and realize it never truely started there, but within the hearts of four ordinary people that shared an extraordinary dream.

http://www.facebook.com/pages/To-Be-Juliets-Secret/63620559918
Genre not found
Artist not found
Album not found
Search results not found
Song not found