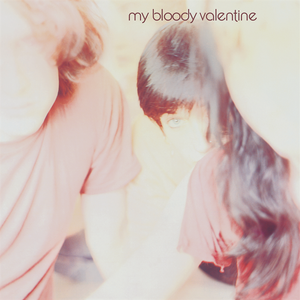 "Isn't Anything" is the debut full-length studio album by My Bloody Valentine, released in November 1988 on Creation Records. After the band's original vocalist Dave Conway left in 1987, to be replaced by Bilinda Butcher, the band continued for a while in their previous noisy indie-pop style before Kevin Shields returned to their avant-garde roots, and began to explore the possibilities offered by the studio facilities available after signing to Creation Records in 1988. The first fruits of this experimentation was the single/EP "You Made Me Realise", released in July 1988, with Isn't Anything following later that year. Most of
Read Full Bio
"Isn't Anything" is the debut full-length studio album by My Bloody Valentine, released in November 1988 on Creation Records. After the band's original vocalist Dave Conway left in 1987, to be replaced by Bilinda Butcher, the band continued for a while in their previous noisy indie-pop style before Kevin Shields returned to their avant-garde roots, and began to explore the possibilities offered by the studio facilities available after signing to Creation Records in 1988. The first fruits of this experimentation was the single/EP "You Made Me Realise", released in July 1988, with Isn't Anything following later that year. Most of the album was recorded in a studio in Wales. While recording the album over a period of two weeks, the band got by on about two hours sleep a night. Bilinda Butcher described the effect of this on her vocals: "Often, when we do the vocals, it's 7:30 in the morning: I've usually fallen asleep and have to be woken up to sing. Maybe that's why it's languorous. I'm usually trying to remember what I've been dreaming about when I'm singing."
Genre not found
Artist not found
Album not found
Search results not found
Song not found
Soft as snow but warm inside
Penetrate you cannot hide
Feeling lost forever
Really need you
Feeling dark and feeling true
This is all I ever knew
Soft as skin in leather
And I whisper 'you'
Harder you come down on me
Sink away you look happily
Secrets keep forever
They're undressing me
Come inside it's warm in here
Better now to have no fear
Carried on a wave
Where it can lead you?
Touch your head, then your hair
Softer, softer everywhere
Fingertips are burning
Can I touch you there?
Soft as velvet, eyes can't see
Bring me close to ecstacy
High away to heaven
And I'm coming too
Float now coming down on me
Handed you what I cannot see
Feel the big happy
You're exploding me
Soft as snow and warm inside
Penetrate then redivide
Slip away forever
Do we need you
Ooh, ooh, ooh, ooh, ooh, ooh, ooh, ooh
Ooh, ooh, ooh, ooh, ooh, ooh, ooh, ooh
Lyrics © Kobalt Music Publishing Ltd.
Written by: Colm Michael O'Ciosoig, Kevin Patrick Shields

Lyrics Licensed & Provided by LyricFind
To comment on specific lyrics,
highlight them