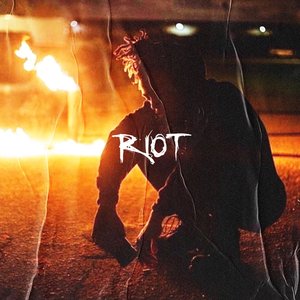 On "Riot," XXXTENTACION is giving his thoughts on the killings of African Americans across the United States and the riots that ensue. X condemns officers who abuse their authority and power, but he also condemns those who riot as a form of protest. He tells them that they should consider the people behind the businesses that they loot and destroy. He wants them to think about and realize how their spontaneous actions can have lasting repercussions for the victims and their families. He understands and agrees with their pain, but he wants them to channel it in a different, more
Read Full Bio
On "Riot," XXXTENTACION is giving his thoughts on the killings of African Americans across the United States and the riots that ensue. X condemns officers who abuse their authority and power, but he also condemns those who riot as a form of protest. He tells them that they should consider the people behind the businesses that they loot and destroy. He wants them to think about and realize how their spontaneous actions can have lasting repercussions for the victims and their families. He understands and agrees with their pain, but he wants them to channel it in a different, more peaceful way.

The song was initially released in mid-2015, months after the deaths of Michael Brown and more. After Brown's murder, several riots occurred in Ferguson, Missouri.

A music video for "Riot" was included within the video for X's December 2015 single, "Look at Me!" The video premiered on September 12, 2017. "Riot" was likely included because its message was still important after several more unjust killings of African Americans by police had occurred in the United States after its initial debut.

"Riot" was re-released onto streaming platforms on June 1, 2020, notably amidst nationwide protests of George Floyd's murder. One of the major aspects of these protests were violent riots and the looting of businesses across the country, so X's message in this song was a foreshadowing of the then-current state of America.

The new version cuts the song to 1:19, removing the Klansman outro from the SoundCloud version of the track. It was released as simply "Riot" rather than the original all-caps from SoundCloud.
Genre not found
Artist not found
Album not found
Search results not found
Song not found
Luke White on the beat
You ever seen a nigga hung with a gold chain?
I'd rather sing about the same things that we claim
Such is bashful, but niggas like the task force
Mobbin' on the streets and robbin' stores in ski masks, bruh
Niggas ask for peace in a riot and bring violence
'Cause it's a game of cat and mouse and you gon' bleed silent
What's the justice in sayin' fuck it and grab the pump?
Then kill a woman with many children makes you a chump
Look at all the stores you wreckin', nigga I reckon
Think about the people who own it for about a second
I know you got your problems, but brother, they got theirs
This is not a game, quit violence and grow a pair
But yo, you'd rather hear me say, "Fuck black prejudice"
"Let's murder different races, grow hatred, and form irrelevant"
Views and etcetera, knives thrown
Damage 'em, lives blown, oblivion hole cold, oblivious
I won't dare say that you should stop the fuckin' ignorance
Murder ops, killin' shit, I'd enjoy the thrill of it
Bath in blood of officers, different corpses, offin' 'em
Auction 'em, don't you bark at 'em
Murder 'em, never heard of 'em
I could preach the peace but say "fuck it" and preach the murder
'Cause this ain't fuckin' life that we livin'
Go ahead and grab the extension
Grab another one: uncle, cousin, brother, son
Glory to all the chosen ones that will rid you of the innocence
But in a sense, innocent will soon behold the ignorance
Blasphemous, killin' our own, murderin' black-
We see, I see, death before the children
White guys and white girls hanging from the buildings
Lyrics © Kobalt Music Publishing Ltd.
Written by: Jahseh Onfroy

Lyrics Licensed & Provided by LyricFind
To comment on specific lyrics,
highlight them