I hook my wagon to my trac
And I head across the yard
To my big sandbox
Where I work real hard
Playin' all day
With my little toy trucks
Backhoes Bulldozers herdin' in some stuff
That was my whole life
When I was a kid
But when I grew up
I guess I never really did
I like 'em Big Boy Toys
Motors and lights
Knobs and switches
And a four-wheel drive
Runnin' up the road
Or crawlin' cross the farm
And when they break down
I jack 'em up in the yard
Pull out my tools
My pride and joy
Man you gotta love 'em
Big Boy Toys
Now sometimes baby
You just can't understand
The mud on my boots
And the grease on my hands
I've tried to explain
How it makes me feel
The awesome power
Of my hands on the wheel
If I can't find the words
To set things right
I just scoot over
And I let my baby drive
She likes Big Boy Toys
Motors and lights
Knobs and switches
And a four-wheel drive
Runnin'up the road
Or crawlin' cross the farm
And when they break down
I jack 'em up in the yard
Pull out my tools
My pride and joy
Man you gotta love 'em
Big Boy Toys
Yeah
It's boats and cars
Tractors and trucks
Gasoline and diesel fuel
Are runnin' through my blood
I like 'em Big Bpy Toys
Motors and lights
Knobs and switches
And a four-wheel drive
Runnin' up the road
Or crawlin' cross the farm
And when they break down
I jack 'em up in the yard
Pull out my tools
My pride and joy
Man you gotta love 'em
Big Boy Toys
Man you gotta love 'em
Big Boy Toys
Big Boy Toys
Lyrics © BMG Rights Management, Sony/ATV Music Publishing LLC
Written by: BROCK, TIPPIN

Lyrics Licensed & Provided by LyricFind
To comment on specific lyrics,
highlight them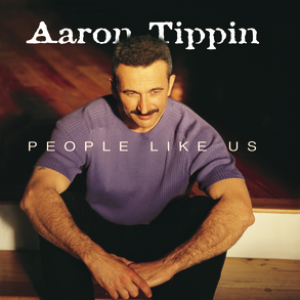 Aaron Tippin (born July 3, 1958) is a country music singer.

Born in Pensacola, Florida, but raised in upstate South Carolina, Tippin performed in local honky-tonks in the 1970s. He competed on TNN's "You Can Be A Star" talent contest in 1986, landed a song publishing contract and moved to Nashville in 1987. During this time he wrote songs for The Kingsmen, David Ball, The Midsouth Boys, Mark Collie, and Charlie Pride. He would spend his nights working at a mill in Kentucky and spend his days driving 60 miles to Nashville to write songs.
Read Full Bio
Aaron Tippin (born July 3, 1958) is a country music singer.

Born in Pensacola, Florida, but raised in upstate South Carolina, Tippin performed in local honky-tonks in the 1970s. He competed on TNN's "You Can Be A Star" talent contest in 1986, landed a song publishing contract and moved to Nashville in 1987. During this time he wrote songs for The Kingsmen, David Ball, The Midsouth Boys, Mark Collie, and Charlie Pride. He would spend his nights working at a mill in Kentucky and spend his days driving 60 miles to Nashville to write songs.

Tippin performed his first Nashville nightclub show in 1990, and it earned him a contract with RCA records. His first single, "You've Got to Stand for Something", cracked the top 10 in 1991 and allowed him to go to the Persian Gulf with Bob Hope, to entertain the troops. Then, in 1992, Aaron's single "There Ain't Nothin' Wrong With the Radio" stayed at No. 1 for three weeks.

In 1995, Tippin married Thea Corontzos, and he, Thea, and his manager, Billy Craven, created Tippin's company, Tip Top Entertainment. Tippin also opened two hunting supply stores called Aaron Tippin Firearms. One is located close to where he lives in Smithville, Tennessee, and the other run by his father in Oak City, North Carolina.

In 1998, Tippin moved to Lyric Street Records and charted a No.1 hit with "Kiss This", co-written with his wife Thea in 2000. In the wake of 9/11, his patriotic anthem, "Where the Stars and Stripes and Eagle Fly", peaked at No. 2. Both songs crossed over onto the Hot 100 charts; in fact, "Stars And Stripes" was his biggest crossover hit.

In 2006, Tippin started up his own record label, Nippit Records; the label's name is "Tippin" spelled backwards.


Other facts

* Survived lightning strikes on (at least) seven different occasions.
* Was granted pilot licence when he was 15
Genre not found
Artist not found
Album not found
Search results not found
Song not found