Looking out on the morning rain
I used to feel so uninspired
And when I knew I had to face another day
Lord, it made me feel so tired
Before the day I met you, life was so unkind
But you're the key to my peace of mind
'Cause you make me feel
You make me feel
You make me feel like a natural woman (woman)
When my soul was in the lost and found
You came along to claim it
I didn't know just what was wrong with me
'Til your kiss helped me name it
Now I'm no longer doubtful, of what I'm living for
And if I make you happy I don't need to do more
'Cause you make me feel
You make me feel
You make me feel like a natural woman (woman)
Oh, baby, what you've done to me (what you've done to me)
You make me feel so good inside (good inside)
And I just want to be (want to be)
Close to you, you make me feel so alive
You make me feel
You make me feel
You make me feel like a natural woman (woman)
You make me feel
You make me feel
You make me feel like a natural woman (woman)
You make me feel
You make me feel
Lyrics © Sony/ATV Music Publishing LLC
Written by: Gerry Goffin, Carole King, Jerry Wexler

Lyrics Licensed & Provided by LyricFind
To comment on specific lyrics,
highlight them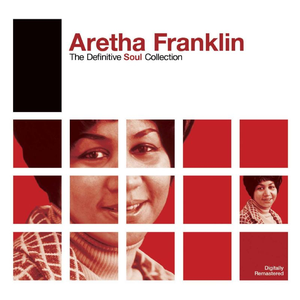 (You Make Me Feel Like) a Natural Woman
"(You Make Me Feel Like) A Natural Woman" is a 1967 single released by American soul singer Aretha Franklin on the Atlantic label. The words were written by Gerry Goffin from an idea by Atlantic producer Jerry Wexler, and the music was composed by Carole King. Written for Franklin, the record was a big hit reaching number 8 on the Billboard Hot 100, and became one of her signature songs. It made history in the UK singles chart a week after her death, finally becoming a hit almost 51 years after it was first released entering at #79.
Read Full Bio
"(You Make Me Feel Like) A Natural Woman" is a 1967 single released by American soul singer Aretha Franklin on the Atlantic label. The words were written by Gerry Goffin from an idea by Atlantic producer Jerry Wexler, and the music was composed by Carole King. Written for Franklin, the record was a big hit reaching number 8 on the Billboard Hot 100, and became one of her signature songs. It made history in the UK singles chart a week after her death, finally becoming a hit almost 51 years after it was first released entering at #79. Franklin also included a live recording on the album Aretha in Paris in 1968.

Carole King herself recorded the song for her 1971 album Tapestry. Among the numerous cover versions of the song include versions by Mary J. Blige and Celine Dion, both of which charted in the same year (1995). At the 2015 Kennedy Center Honors, Aretha Franklin performed the song to honor award-recipient Carole King.

Written by the partnership of Gerry Goffin and Carole King, the song was inspired by Atlantic Records co-owner and producer Jerry Wexler. As recounted in his autobiography, Wexler, a student of African-American musical culture, had been mulling over the concept of the "natural man", when he drove by King on the streets of New York. He shouted out to her that he wanted a "natural woman" song for Aretha Franklin's next album. Goffin and King went home and wrote the song that night. In thanks, they granted Wexler a co-writing credit.

Cash Box said that "from the vocal standpoint, the side is unmatched; and in the ork and production departments, excellent work add up to a shattering performance" and that the song builds to "new emotional peaks" from a "shattering" beginning.

The Aretha Franklin version appears in the 1983 film The Big Chill and is included on both the Original Motion Picture Soundtrack and More Songs from the Big Chill.

Personnel
Aretha Franklin – lead vocals
Spooner Oldham – piano
Tommy Cogbill – bass
Gene Chrisman – drums
The Sweet Inspirations, Carolyn Franklin & Erma Franklin – background vocals
strings conducted by Ralph Burns
Genre not found
Artist not found
Album not found
Search results not found
Song not found