I love the taste of you in the morning
Keep me warm and nothing else
Nothing more important
Makes me wanna believe in love (mmm)
I love the thought of us in the evening
Crave the feeling
The way you feel, something 'bout it's healing
I'm praying we don't fuck this up (ah, babe)
Others that I've had, had to impress me before
But I knew you were the real thing when you walked through the door
I didn't think that I would have to spell it out
Don't put the bands, put the bands on me
Oh, my love, oh, my love is free
Ain't no price on my loyalty
No shit, got me right where you want me, baby
Could I be more obvious? (ooh)
Hard to think when I'm under you
Tell you all of my dirty truths
No shit, got me right where you want me, baby
Could I be more obvious?
Maybe if I'm lucky, you might stay the afternoon
If you gotta work, just promise me you'll come back soon
Maybe you should pack a suitcase, too (too)
I love the thought of you never leaving (no)
Days repeating
Getting steps up on the treadmill while you're sleeping
Never thought I'd believe in love again
Others that I've had, had to impress me before (ooh)
But I knew you were the real thing when you walked through the door
I didn't think that I would have to spell it out
Don't put the bands, put the bands on me
Oh, my love, oh, my love is free
Ain't no price on my loyalty
No shit, got me right where you want me, baby
Could I be more obvious? (Ooh)
Hard to think when I'm under you
Tell you all of my dirty truths
No shit, got me right where you want me, baby
Could I be more obvious?
Obvious
Lyrics © Universal Music Publishing Group, Downtown Music Publishing, Kobalt Music Publishing Ltd.
Written by: Ariana Grande, Joshua Christian Conerly, Nija Aisha Alayja Charles, Peter Lee Johnson, Ryan M. Tedder, Stevens Robert Franks, Tommy Brown, Travis J. Sayles

Lyrics Licensed & Provided by LyricFind
To comment on specific lyrics,
highlight them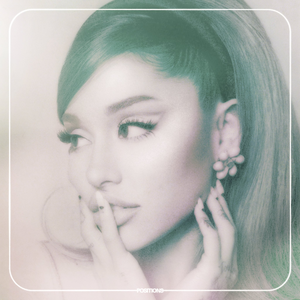 This beautiful melodic tune talks about how Ariana has started to believe in love again. In the past, she has ended up hurt and tweeted that she doesn't believe in true love. In "Obvious" (stylized in all lowercase) her current partner has opened her eyes to love again.
Genre not found
Artist not found
Album not found
Search results not found
Song not found