Hop on down there
Hop on down there
From the sky, heaven sky
Make it happen, make it happen
Look into the southern sky
Hop on top of you this morning
Feel the loving every way
Hopping up in waking up in
To the glory of the day
Hopping up then
Hop on down then
Hop on through the silver light
Welcome to the chilly morning
Welcome to the simple life
Hop on down there
Your pet is sensitive to who you
Hop on top of
Hop on down there yeah
Hop on down there
To the sky heaven sky
Make it happen make it happen
Look into the southern sky
Hop on top of you this morning
Feel the love in, every way
Hopping up in, waking up in
To the glory of the day
Hop on Hop on down there
This pet is sensitive to who you
Hop on top of
Make it happen, make it happen, yeah
Look into the simple life
Make it happen, make it happen
You can be there what I know
Welcome to that chilly morning
Welcome to the simple life
Hop on top of you this morning
Looking for a rocking toy
Waiting for that chilly morning
Looking for one in my arms
Waking up then
Waiting for that
Waiting for that turning light
Welcome to the chilly morning
Welcome to the simple life
Waiting for that chilly morning
Looking for that rocket toy
Welcome to the chilly morning
Welcome to the rocket toy
Welcome to the chilly morning
Waiting for the rocket toy
Hop on down yeah
Make it happen
You can see that in my TV family
Walking into endless warm light
Looking for the fantasy
I am thinking let it happen
Make it happen, now I know it
Looking to the simple life
Waiting for the chilly morning
Welcome to the simple life
Contributed by Lily C. Suggest a correction in the comments below.
To comment on specific lyrics,
highlight them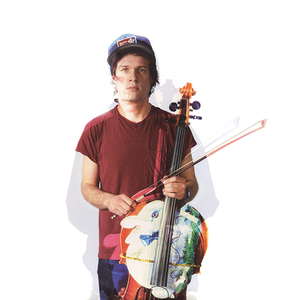 Arthur Russell; vocals, cello, keyboards, drum programming. Peter Zummo; synth. Produced & recorded between 1986 - 1990 for a projected album to be released on Rough Trade records but was abandoned when Russell fell ill.
Genre not found
Artist not found
Album not found
Search results not found
Song not found