Under Water
B.I.L.L. Lyrics
I can't breathe here anymore
It's been like that for a while
Everything seems strange to me
I feel like a newborn child
[Chorus]
And I know I don't belong down here
I guess it'd always be the same
I wish I wouldn't have to fear
Under the water 2x
Uuu you left me drowning [2x]
I try to grow a mermaid's tail
'Cause here's a lot of danger
The great big sharks with long sharp teeth
Would love to catch a stranger
[Chorus]
Can't you see? 2x
That I was left to drown 2x
Can't you see? 2x
That I was deep down under
Can't you see? 2x
That I am deep deep deep down under
That I was left to drown, left to drown, left to drown, oh
Can't you see? 4x
That I was left to drown, left to drown, left to drown,
Can't you see? 3x
(left to drown)
oh
Can't you see? 2x
That I am deep down under
I am deep deep deep down under
Can't you see? 2x
Lyrics © Kobalt Music Publishing Ltd., JULIE ROSE MUSIC, Peermusic Publishing
Written by: Bonnie K Keen, Darrell R Brown, David Hurst Batteau

Lyrics Licensed & Provided by LyricFind
To comment on specific lyrics,
highlight them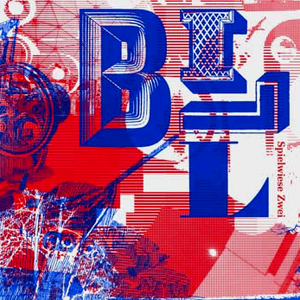 B.I.L.L. is the name of a singular new character in Klangbad's playground. Their debut release, "Spielwiese 2", assembles the personalities of four virtuosic musicians into one project : the masterful skills from krautrock legends, Hans-Joachim Irmler (Faust) and Jaki Liebezeit (Can), Robert Lippok from kraut-inspired band To Rococo Rot adds an electronic touch while the exotic wind instrument specialist Clive Bell (Jah Wobble, David Sylvian, Jeff Beck, Bill Laswell…) brings a tropical flow to the playing space.
Read Full Bio
B.I.L.L. is the name of a singular new character in Klangbad's playground. Their debut release, "Spielwiese 2", assembles the personalities of four virtuosic musicians into one project : the masterful skills from krautrock legends, Hans-Joachim Irmler (Faust) and Jaki Liebezeit (Can), Robert Lippok from kraut-inspired band To Rococo Rot adds an electronic touch while the exotic wind instrument specialist Clive Bell (Jah Wobble, David Sylvian, Jeff Beck, Bill Laswell…) brings a tropical flow to the playing space.
Recorded at Faust's studio field, this synergetic album follows the success of B.I.L.L.'s live performance at Klangbad Festival in 2010 and is the second Spielwiese project after the much noted collaboration between Irmler & FM Einheit last year.
Playing with musical territories to immerse the listener in a bath sound is certainly what klangbad does best.
— review @ Silver Seeds
Genre not found
Artist not found
Album not found
Search results not found
Song not found