The cab I didn't call, didn't come
It's four in the morning
Sometimes I know you're telling me the truth
Just like I know you're lying now
I'm still coming
I'm still standing and staying
I'm not swaying
I'll taste your tears when I hold you near
You can only tune in so far
Before life freezes you just as you are
You can only get so deep in
Before someone wipes away that grin
You can only push me so much
'Til I'm too tender to touch
And you can only take you so far
Before you fall below my radar
The 'yes' you're waiting on will not come
It must come from you
Sometimes I know you're lying to everyone
It's all too easy to see through
I'm still coming
I'm still standing and staying
I'm not swaying
I'll taste your tears when I hold you near
You can only tune in so far
Before life freezes you just as you are
You can only get so deep in
Before someone wipes away that grin
You can only push me so much
'Til I'm too tender to touch
And you can only take you so far
Before you fall below my radar
Below my radar
So you run and I run, but you stick close to me
You're in front and you're faster, but just by degrees
You don't give it easy, not even an inch
Why do I find you so hard to convince?
Oh lord
You can only tune in so far
Before life freezes you just as you are
You can only get so deep in
Before someone wipes away that grin
You can only push me so much
'Til I'm too tender to touch
And you can only take you so far
Before you fall below my radar
Below, below my radar
Lyrics © Sony/ATV Music Publishing LLC, Universal Music Publishing Group
Written by: FELIX HOWARD, BEVERLY KNIGHT, PETER VETTESE

Lyrics Licensed & Provided by LyricFind
To comment on specific lyrics,
highlight them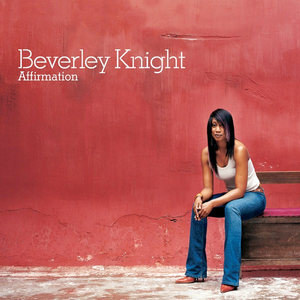 Beverley Knight MBE (born 22 March 1972), born Beverley Ann Smith, is a critically acclaimed British soul singer, songwriter and record producer who released her debut album in 1995. Heavily influenced by soul greats such as Sam Cooke and Aretha Franklin, Knight has released five studio albums and one compilation collection to date. Widely labelled as one of Britain's greatest soul singers, Knight is best known for her hit singles "Greatest Day", "Shoulda Woulda Coulda" and "Come As You Are" and "Made It Back".
Read Full Bio
Beverley Knight MBE (born 22 March 1972), born Beverley Ann Smith, is a critically acclaimed British soul singer, songwriter and record producer who released her debut album in 1995. Heavily influenced by soul greats such as Sam Cooke and Aretha Franklin, Knight has released five studio albums and one compilation collection to date. Widely labelled as one of Britain's greatest soul singers, Knight is best known for her hit singles "Greatest Day", "Shoulda Woulda Coulda" and "Come As You Are" and "Made It Back". After a decade in the industry, she was awarded a Lifetime Achievement Award at the Urban Music Awards in 2004.

In 2006 Knight starred in BBC1 music TV show, Just The Two Of Us, and is the host of the Radio 2 show Beverley's Gospel Nights, which explores the origins and impact of gospel music. Now in its second season, the show has featured interviews with stars such as Destiny's Child and Shirley Caesar.

Knight is an ambassador for many charities such Christian Aid and has travelled to areas affected by disease and poverty to help raise awareness. She is an active campaigner for anti-Aids organisations such as the Stop AIDS Campaign and The Terrence Higgins Trust and is also a vocal campaigner against homophobic lyrics in urban music. She became an MBE in 2006, the only musician to be granted such an honour in the Queen's eightieth birthday honours list.

In February 2006 Knight consolidated her move into the mainstream audience by appearing on BBC1 music show, Just The Two of Us. The show, featuring celebrities who duet with established singers, ran for two weeks and proved to be a relative disappointment in terms of audience figures – averaging between fifteen and twenty-five percent audience shares.[17] Nevertheless it provided a platform for Knight to reach out to a bigger audience and demonstrate her talent by performing a different array of songs than she would otherwise be known for. Reaching out to new audiences was also a driving force behind Knight's decision to join Take That on their reunion arena tour. Take That - The Ultimate Tour 06, which ran from April to July 2006, sold 270,000 tickets in less than four hours on sale at the box office and featured Knight as a support act.

In March 2006 Beverley released her fifth album, a compilation set featuring the majority of her top forty UK singles entitled Voice - The Best Of Beverley Knight. The album, which was certified Gold less than a month after its release,[19] became her second highest charting of her career when it entered the UK albums chart at number ten and rose to number nine a month later. It was preceded by the single "Piece of my Heart" – a cover of the Erma Franklin classic made famous by Janis Joplin and entered the singles chart at number sixteen, spending eleven weeks inside the UK top 75 singles chart and becoming her longest-running chart single to date.

In October 2006, Knight recorded her fifth studio album, Music City Soul, in Nashville. Completed in less than five days, the album was released on 7 May 2007 and features collaborations with musicians such as Ronnie Wood and Scotty Moore. It has spawned three singles thus far, "No Man's Land", released on 16 April 2007, "After You", released on 2 July 2007 and "The Queen of Starting Over", released on 15 October 2007.

Beverley will be releasing her next album in spring 2009.

Sites: YouTube
Genre not found
Artist not found
Album not found
Search results not found
Song not found