Solace redefined
And I can't even bring myself to try and figure
(Who I am)
Rosaries and wine
Trying not to see exactly when and where you failed
Stare into the eyes of blood
They say we chase dreams that don't exist
But you have tried so hard to find what's better than this
Running from myself
I'm running from the maladjusted boy I used to be
In sickness and in health
I would even be here if the walls were caving in
Stare into the eyes of blood
They say we chase dreams that don't exist
But you have tried so hard to find what's better than this
Lyrics © Universal Music Publishing Group
Written by: LOTTIE THOMAS, SCOTT JOPLIN, VERA BRODSKY LAWRENCE

Lyrics Licensed & Provided by LyricFind
To comment on specific lyrics,
highlight them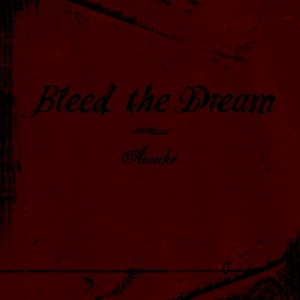 Bleed the Dream are a post-hardcore band from Los Angeles.

The band's original line-up released their Warcon Records debut Built By Blood in 2005, after already releasing two earlier EPs on their self-run Maphia Records. They have gained fans everywhere from Tennessee to Tokyo as the breakout act on festivals like the Vans Warped Tour and RockStar Taste Of Chaos Tour, playing alongside platinum-selling acts like My Chemical Romance, The Used and Hawthorne Heights.
Read Full Bio
Bleed the Dream are a post-hardcore band from Los Angeles.

The band's original line-up released their Warcon Records debut Built By Blood in 2005, after already releasing two earlier EPs on their self-run Maphia Records. They have gained fans everywhere from Tennessee to Tokyo as the breakout act on festivals like the Vans Warped Tour and RockStar Taste Of Chaos Tour, playing alongside platinum-selling acts like My Chemical Romance, The Used and Hawthorne Heights. They opened for Dir en grey on the Inward Scream Tour along with Fair to Midland.

KILLER INSIDE is the band's follow-up full length for Warcon Records. Of the album, guitarist Dave Aguilera simply states: "Our goal for this record was to make a disc that we would enjoy and hopefully other people would enjoy too. I hope we can continue to have fans who are 50 years old and like watching football and 15-year-old kids who love going to the mall," referring to the band's remarkably diverse fan base. "It's such a trip."

While it would have been easy for BLEED THE DREAM—guitarist Aguilera, bassist Keith Thompson, and the recent additions of drummer Tom Breyfogle and vocalist Mark Holmes—to follow up their debut with a collection of screamo anthems, the group felt the need to evolve with their latest disc. Produced by acclaimed producer Garth "GGGarth" Richardson (Rage Against the Machine, Rise Against, Atreyu), Ben Kaplan and BLEED THE DREAM, the album is like nothing fans have heard from the band before.

The current line-up helped BLEED THE DREAM create music that better represents what the band has become today. "As far as our progression goes, we're all music lovers and we love everything from country to metal to pop to hardcore," Aguilera explains. "We really pushed our ability as songwriters and musicians on this new record. A lot of the songs are both more interesting to listen to and more difficult to play than anything on our first disc," he adds. "We just wanted to keep it fun and interesting."

The result is an album that is equally aggressive and melodic, relying more on moods and layered arrangements than throat-shredding screams to convey the band's vision. The opener "Voices" is both rocking and intriguingly atmospheric; the anthemic "Drowning Is Painless" has a chorus hook so instantly memorable that you will be humming it for weeks; and the driving "Considering, This Time It Was Me" showcases Holmes' impressive vocal range. While all of these songs sound different, they flow together seamlessly to create a work that feels like a complete work rather than simply a collection of songs.

Looking back on the past few tumultuous years surrounding the creation of KILLER INSIDE, the darkly beautiful and emotive tracks on the album are poignant. KILLER INSIDE is a tribute to Scott Gottlieb, the band's original drummer who lost his battle to cancer in April 2006. "Musically, these are the best songs we've ever written," Aguilera stoically notes when discussing the band's decision to continue after losing Scott. "That's all you can do in life…keep going."

A strong DIY ethic and positive attitude is something that BLEED THE DREAM has practiced since day one and it is now paying off. To support their 2003 debut EP, BLEED THE DREAM joined the Vans Warped Tour "guerilla style." Although not officially confirmed to play on the tour, BLEED THE DREAM attended many shows and sold their EP to fans. Eventually, they landed a performance slot on thirteen straight dates under the radar. Tour founder Kevin Lyman subsequently booked the band for the 2004 and 2005 summer tour and ultimately signed them to his own Warcon Records.

Instead of taking a well-deserved break prior to the next endless touring cycles--which includes everything from club shows to a two-month tenure on the 2007 Vans Warped Tour--BLEED THE DREAM is already penning songs for the follow-up to KILLER INSIDE. "I know it sounds crazy that we're still writing when our new album hasn't even come out yet, but we can't stop," Aguilera explains.

BLEED THE DREAM
KILLER INSIDE (WARCON RECORDS)

Dave Aguilera – guitar
Keith Thompson – bass/vocals
Mark Holmes – vocals
Tom Breyfogle – drums
Genre not found
Artist not found
Album not found
Search results not found
Song not found