The ocean is rising
And I feel the water storming in
The ocean's awaiting
It's waiting for me to dive rignt in
It's waiting for me to dive to dive
It's waiting for me to dive to dive
This water's got colour
It changes through every shade of blue
This water's got power
It brings with it life for me and you
It's waiting for me to dive to dive
It's waiting for me to dive to dive
(spoken)
I can hear the water sound
From the old man's shell
It's where the sound begins
The deep sea the islands shores have a song
The power of the thunder
The call of the ocean
It's here my hear belongs
Lay down on the coral stones
Face up to the sky
And I can hear the oceans mighty
Thunder sounds
Under the milky way
The reef is a fire dance
The waves crush the salt against my skin
Hold on to your breath now
It's waiting for us to dive right in
It's waiting for me to dive to dive
It's waiting for me to dive to dive
It's waiting for me to dive to dive
It's waiting for me to dive to dive
Contributed by Gavin W. Suggest a correction in the comments below.
To comment on specific lyrics,
highlight them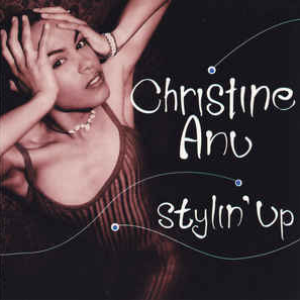 Christine Anu is an Australian pop singer/songwriter/actress of Torres Strait Islander descent. She is an Australian icon, and her cover of "My Island Home" is the song that she is most known for. She studied dancing at school, thinking that it would lead her into a singing career.

She has also worked as a cultural ambassador for Torres Strait Islanders, and she is associated with the "Deadlys" - the national Aboriginal and Torres Strait Islander music, sport, entertainment and community awards.
Genre not found
Artist not found
Album not found
Search results not found
Song not found