Cada vez que pienso en ti
Me haces descubrir
Que eres tu lo que faltaba a mi vida
Eres mi pasion, mi locura de amor
Que me envuelvas con tu ternura
Solo espero que con mi amor olvides
Tu pasado.
Quien te lleno tu corazуn de dolor
Porque soy yo el que ahora esta en tu vida
Queriendo recuperar tus horas perdidas
Para alegrar toda tu vida, toda tu
Vida. (BIS)
Rap:
Prix 06, que ahora soy el dueсo de
Tus sueсos mai como tu no hay
Otra mami tъ eres la que hay entonces
Vamos a amarnos ven baby olvida
El pasado P, R, I, X, prix 06.
Hoy cometн un error y me has
Perdonado
Osea que soy la persona
Que quieres a tu lado
Y se que con el perdуn no dejaras dudas en tu corazуn
Y te voy a demostrar que
Solo vivo es por tu amor.
Coro
Oye baby, y que no sea una
Aventura de DANNY DANIEL
Pepe Rodrнguez
Coro
Locura de amor
Es lo que siento por ti
Hay locura, locura, locura
Es que tu linda figura que me
Llena de ternura
Locura de amor
Es lo que siento por ti
Eres mi dulce amada
Eres mi sol en la maсana
Y mi luna en la madrugada
Locura de amor
Es lo que siento por ti
Baby eres lo que mas quiero
Mira mi vida por ti muero.
Contributed by Penelope F. Suggest a correction in the comments below.
To comment on specific lyrics,
highlight them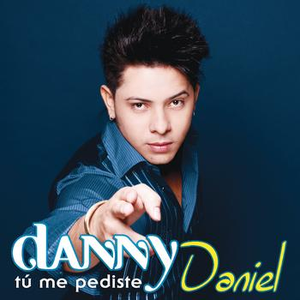 DANNY DANIEL

He was Born in 1942 in Gijon, Province of Asturias, Spain. His passion for music triggered an internal search of his identity by writing his own music. It is believed that his Greatest Hit has been: "This world today is a mess" recorded by Donna Hightower, followed by "Vals de las Mariposas" ("The Butterflies' Waltz") being used for Special Ocassions like Weddings, 16 Candles ("Quinceañeras), etc...
His relationship with MARCIA BELL (Actress/Singer) inspired him to create another beautiful song named: "Por El Amor De Una Mujer"
Read Full Bio
DANNY DANIEL

He was Born in 1942 in Gijon, Province of Asturias, Spain. His passion for music triggered an internal search of his identity by writing his own music. It is believed that his Greatest Hit has been: "This world today is a mess" recorded by Donna Hightower, followed by "Vals de las Mariposas" ("The Butterflies' Waltz") being used for Special Ocassions like Weddings, 16 Candles ("Quinceañeras), etc...
His relationship with MARCIA BELL (Actress/Singer) inspired him to create another beautiful song named: "Por El Amor De Una Mujer", recorded by him, and later on by JULIO IGLESIAS. He also wrote another Waltz/Song entitled: "16 Años" (16 Years) and can be found interpreted by either artist, DANNY DANIEL, or JULIO IGLESIAS. His creativity has been proven in the 70's and 80's, delighting us with a list of great melodies. Other popular songs are as follows: "Niña, No Te Pintes Tanto", "Que Bonita Primavera", "Viento de Otoño", "Mañana", etc...

Additional samples of his Legacy can be found in www.youtube.com

A sample of the Song: "El Amor, El Amor" by DANNY DANIEL can be listened by clicking on LINK below...

http://www.youtube.com/watch?v=_pSjRq09CvI&feature=youtu.be

http://www.youtube.com/LocutorMysterio
Genre not found
Artist not found
Album not found
Search results not found
Song not found