I'm burning up, up inside
You left me out here all alone
Now I know its way too hard for us to just hold on
This is a sign we should let it go
Girl I try my best to put up with your silly games
But nobody sees you crying when you're in the rain
You got me going insane, yeah
Say what you want
But I know, but I know now, girl
She hit me up, I can never think twice
Just my luck she rolled the dice
She hit me up, then tore me down
With a finger wrapped around
She hit me up, I can never think twice
Just my luck she rolled the dice
You tore me down, tore me down, tore me down
Wrapped around
I can't believe you said the words I thought you'd never say
Feeling like the more I try the more it slips away
This is a sign we should let it go
I know I should've but I couldn't let you walk away
I take you back when you know you don't deserve to stay
You've got me going insane, yeah
Say what you want
But I know, but I know now, girl
She hit me up, I can never think twice
Just my luck she rolled the dice
She hit me up, then tore me down
With a finger wrapped around
She hit me up, I can never think twice
Just my luck she rolled the dice
You tore me down, tore me down, tore me down
Wrapped around
I'm dreaming as I watch you leaving
After getting dolled up this evening
It's so odd that you wanna get even
Fall apart 'cause you change every season
So now we ain't speaking
And you're talking on the phone all secret
'Til I cut you off this weekend
Hearing the same song to long, remix
It's done for me when it comes to me
Without you I'm livin' comfortably
Lose a couple Z's but there's more than sleep
You're not the 5-4-3-2-1 for me
She hit me up, I can never think twice
Just my luck she rolled the dice
She hit me up, then tore me down
With a finger wrapped around
She hit me up, I can never think twice
Just my luck she rolled the dice
You tore me down, tore me down, tore me down
Wrapped around
She hit me up, I can never think twice
Just my luck she rolled the dice
She hit me up, then tore me down
With a finger wrapped around
She hit me up, I can never think twice
Just my luck she rolled the dice
You tore me down, tore me down, tore me down
Wrapped around
Lyrics © O/B/O APRA/AMCOS

Lyrics Licensed & Provided by LyricFind
To comment on specific lyrics,
highlight them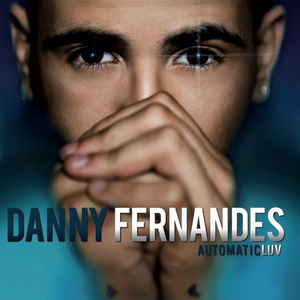 Hit Me Up (feat. Josh Ramsay & Belly)
Don't believe the hype—stars aren't born. They're self-made, assembled from skills, drive and heart. These are the building blocks that launched the steady rise of Danny Fernandes, R&B's newest northern light. Of course, it helps to be part of a constellation. That's why 22-year-old Fernandes, born September 16th 1985, joined forces with Canada's hottest urban indie, CP Records, home to hit-makers Massari and Belly. "This kid is a triple threat.
Read Full Bio
Don't believe the hype—stars aren't born. They're self-made, assembled from skills, drive and heart. These are the building blocks that launched the steady rise of Danny Fernandes, R&B's newest northern light. Of course, it helps to be part of a constellation. That's why 22-year-old Fernandes, born September 16th 1985, joined forces with Canada's hottest urban indie, CP Records, home to hit-makers Massari and Belly. "This kid is a triple threat. He's headed to the top," boasts Belly, who recruited the young singer/songwriter/dancer into his revolutionary army invading Canada's airwaves. The pair are leading the charge with Fernandes' latest synth-fuelled club smash "Private Dancer," but Danny doesn't think he can dance—he knows it, Canada. It's been his whole life since age six. Intro might be Fernandes' first album, but he's been working his way up since he was knee-high. Born the middle child in a musical Italian/Portuguese family—his grandfather was an opera singer, his big brother is early '00s radio staple Shawn Desman—Fernandes took to dancing to keep out the shadows. He proved a quick study with an ambitious streak. By eleven he had an agent and was dancing in commercials. By 16 he was practically drowning in gold medals, even netting two consecutive (and aptly-named) Rising Star awards in the annual CNE dance battle. At the same time, he blew away thousands of competitors to become the youngest member of the Toronto Raptor's famed Dance Pak and started appearing regularly as a backup dancer in music videos. "A lot of parents don't support that as much as they would a doctor, a dentist or lawyer," Danny recalls. "When I told my parents, they said 'let's do it, you gotta work.'" Soon after, he hit the road with the likes of Aaron Carter, Blackstreet, Deborah Cox and, of course, his brother Sean, with whom he toured the world for an entire year, even playing the NBA All-Star game in Atlanta. By the time he returned to Canada, Danny was ready to step up to the mic. He hooked up with then-fledgling producer Pilzbury and the pair ensconced themselves in a Brampton studio. "From there on we made history, man, we just made music every day." One of their first collaborations, way back in 2003, was the song "Curious." In a rare case of piracy gone right, the track mysteriously leaked online ("I don't know who did it," Danny says, "but who ever did I want to thank") and was discovered by a DJ in Germany who pressed it to bootleg vinyl. Fernandes' MySpace page got flooded with requests and soon touring Europe for months on end and topping club charts. Then it was high time to conquer Canada. Fernandes didn't have a label yet, but that didn't hinder him overseas. So late last year, he sent "Curious" down to New York and the hot track easily convinced rapper Juelz Santana to drop a guest spot. Then Danny started working radio—not as an "indie" but as a true independent artist. Without any label backup, "Curious" shot up radio playlists. By the time he'd soared, solo, into the top 20, CP Records snatched up this fresh talent. You only get one chance to make a first impression, so Fernandes and Belly hunkered down in the studio to write the songs that would become his debut album Intro. "I make music that I can dance to," Danny says matter-of-fact. "That's what I do because I was a dancer before I was anything else." So rest assured Fernandes knows how to move hips. His debut is rammed with addictive club bangers, led by "Curious" and his fiery new floor-filler "Private Dancer." Built on spectral synths and skintight beats, Danny's sexed-up songs, even the slow numbers, are purpose-built for getting down and picking up, busting moves and breaking hearts. Since taking his first steps towards stardom, Fernandes ambitions have only grown. The singer-dancer is positioning himself as the next Chris Brown or Justin Timberlake. It's a big goal, sure, but so far Fernandes has cleared every high bar he's set. This album might be his intro, but there are more chapters to come ."Keep putting out singles, keep putting out albums, keep putting out videos," Fernandes says. "I don't ever plan to stop
Genre not found
Artist not found
Album not found
Search results not found
Song not found