Jump to: Overall Meaning | Line by Line Meaning
I got a man, but I want you
I got a man, but I want you
And it's just nerves, it's just dick
Makin' me think 'bout someone new
You know I got so much to say
I try to hide it in my face
And it don't work, you see through
That I just want get wit' you
And you're right
You right, I got my guy
But I, I, can't help it, I want you
Said, you right, I got my guy
But I, I, can't help it I want you
I can't stop and look the other way
'Cause I know what could be, babe
And you never feel the same
You'd be thinkin' 'bout it every day
Don't believe in fairytales, but we got our fantasies
And it's me and you, no she
Tryna be all through your sheets
Have you all on top of me
Acting like it's not that deep
Boy, you can take it out on me
Tell me what it's 'bout to be
Really feel it's bound to be
I can't tell no one but they all know
I got a man, but I want you
I got a man, but I want you
And it's just nerves, it's just dick
Makin' me think 'bout someone new
You know I got so much to say
I try to hide it in my face
And it don't work, you see through
That I just want get wit' you
And you're right
You right, I got my guy (you right, you right, I)
But I, I, can't help it I want you
Said, you right, I got my guy (you right, you right, I)
But I, I, can't help it I want you
Girl, I want you like you want me too
I feel that energy (ooh, yeah)
When you're on top of me (oh, yeah)
I know your man, he ain't controllin' you
But you still hesitate (ooh, no)
'Cause you chose loyalty (oh, yeah)
And I know your history, met him before your peak (hey, hey)
He's so connected to that woman that you used to be
But-but-but this sex will cloud your memory
A couple strokes to put it in, then you'll belong to me
I got a man, but I want you
I got a man, but I want you (oh)
And it's just nerves, it's just dick
Makin' me think 'bout someone new
You know I got so much to say
I try to hide it in my face
And it don't work, you see through
That I just want get wit' you (yeah, yeah, yeah, yeah, yeah)
And you're right
You right, I got my guy (you right, you right, I)
But I, I, can't help it I want you
Said, you right, I got my guy (you right, you right, I)
But I, I, can't help it I want you
Overall Meaning
In Doja Cat's song "You Right," the singer is torn between her current partner and her desire for someone new. She acknowledges her conflicting emotions and physical attraction in the opening lines, stating that she has a man but wants the person she's singing to. She recognizes that her attraction may be purely physical and that it's making her think about someone new. The singer tries to hide her feelings, but she knows that the person she is attracted to can see right through her. The chorus of the song acknowledges the singer's current relationship but admits her desire for the other person, stating that she can't help wanting them.
The second verse reinforces the singer's desire for the other person, admitting that she can't ignore what could be. She recognizes that the attraction is unrequited, and the other person doesn't feel the same way. The chorus repeats with a change in lyrics that emphasizes the singer's inability to control her feelings. The final verse is sung from the perspective of the other person, who is encouraging the singer to act on her desires. The person acknowledges the singer's loyalty to her current partner but believes the sex will erase those memories, making the singer belong to them.
Overall, "You Right" is a song about the emotional conflict of wanting someone else while in a relationship. The lyrics highlight the physical and emotional tension that the singer feels and how it affects her.

Line by Line Meaning
I got a man, but I want you
Although I'm in a relationship, I have feelings for you
And it's just nerves, it's just dick
My attraction to you is mostly physical
Makin' me think 'bout someone new
You make me think about being with someone other than my boyfriend
You know I got so much to say
I have a lot of thoughts and emotions that I can't express
I try to hide it in my face
Even though I try to conceal my feelings, you can still read my expressions
And it don't work, you see through
You're able to see past my surface-level emotions and understand my true desires
That I just want get wit' you
I want to be with you, even though I'm already in a relationship
You right, I got my guy
I acknowledge that I have a boyfriend
But I, I, can't help it, I want you
Despite my relationship status, I can't control my desire for you
I can't stop and look the other way
I'm unable to ignore my attraction to you
'Cause I know what could be, babe
I understand the potential of what our relationship could be
And you never feel the same
You don't reciprocate my feelings to the same extent
You'd be thinkin' 'bout it every day
Even though you don't feel the same, you still think about the possibility of being with me
Don't believe in fairytales, but we got our fantasies
We don't believe in unrealistic happy endings, but we have our own fantasies
And it's me and you, no she
Our relationship would only involve us, without any third parties
Tryna be all through your sheets
I want to be physically intimate with you
Have you all on top of me
I want to feel your physical presence on top of me
Acting like it's not that deep
I'm trying to downplay the seriousness of my feelings and actions
Boy, you can take it out on me
You can express your frustration or anger towards me, if necessary
Tell me what it's 'bout to be
Let's discuss what our relationship will become
Really feel it's bound to be
I'm optimistic that our relationship will succeed
I can't tell no one but they all know
I haven't explicitly told anyone, but it seems like everyone can tell that I'm interested in you
Girl, I want you like you want me too
I want you just as much as you want me
I feel that energy
I feel a strong connection between us
When you're on top of me
When we're physically intimate, our connection is even stronger
I know your man, he ain't controllin' you
I know that your boyfriend isn't the reason you're hesitant to be with me
But you still hesitate
Even though your boyfriend isn't an obstacle, you still have reservations
'Cause you chose loyalty
You value loyalty to your current relationship
And I know your history, met him before your peak
I know that you've been with your boyfriend for a while, even before you reached your full potential
He's so connected to that woman that you used to be
Your boyfriend is attached to the person you were in the past
But this sex will cloud your memory
Being intimate with me will make you forget about your boyfriend and the past
A couple strokes to put it in, then you'll belong to me
If we have sex, you will be mine
Lyrics © Kobalt Music Publishing Ltd.
Written by: Amala Zandile Dlamini, Abel Tesfaye, Lukasz Gottwald

Lyrics Licensed & Provided by LyricFind
To comment on or correct specific content,
highlight it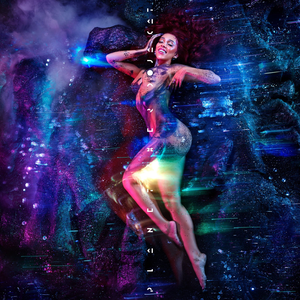 "You Right" was released on June 25th, 2021 serving as Track 8 on Doja Cat's third studio album, "Planet Her". "You Right" was the second single for the album following "Kiss Me More (feat. SZA)". "You Right" also features Canadian singer, The Weeknd.
Genre not found
Artist not found
Album not found
Search results not found
Song not found