Thinking Out Loud
Ed Sheeran Lyrics
When your legs don't work like they used to before
And I can't sweep you off of your feet
Will your mouth still remember the taste of my love
Will your eyes still smile from your cheeks
And darling I will be loving you 'til we're 70
And baby my heart could still fall as hard at 23
And I'm thinking 'bout how people fall in love in mysterious ways
Maybe just the touch of a hand
Oh me I fall in love with you every single day
And I just wanna tell you I am
So honey now
Take me into your loving arms
Kiss me under the light of a thousand stars
Place your head on my beating heart
I'm thinking out loud
Maybe we found love right where we are
When my hair's all but gone and my memory fades
And the crowds don't remember my name
When my hands don't play the strings the same way, mm
I know you will still love me the same
'Cause honey your soul can never grow old, it's evergreen
Baby your smile's forever in my mind and memory
I'm thinking 'bout how people fall in love in mysterious ways
Maybe it's all part of a plan
I'll just keep on making the same mistakes
Hoping that you'll understand
But baby now
Take me into your loving arms
Kiss me under the light of a thousand stars
Place your head on my beating heart
I'm thinking out loud
That maybe we found love right where we are, oh
(Ah la la, la la la, la la la, la la la la)
So baby now
Take me into your loving arms
Kiss me under the light of a thousand stars
Oh darling, place your head on my beating heart
I'm thinking out loud
That maybe we found love right where we are
Oh baby, we found love right where we are (maybe)
And we found love right where we are
Lyrics © BMG Rights Management, THE ROYALTY NETWORK INC., Sony/ATV Music Publishing LLC, Bucks Music Group, Songtrust Ave
Written by: Amy Wadge, Edward Christopher Sheeran

Lyrics Licensed & Provided by LyricFind
To comment on specific lyrics,
highlight them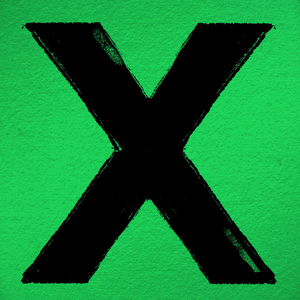 "Thinking Out Loud" is Sheeran's smash hit about lifelong love. Though he was just 23 when he wrote it, he imagines the love lasting well into his later years.

The message resonated with fans, and it shattered several records—it was the first song to spend a full year in the UK Top 40, and the first song to reach 500 million streams on Spotify (the service also deemed it the top "first dance" song in the world).

Sheeran wrote the song about his then-girlfriend Athina Andrelos.
Read Full Bio
"Thinking Out Loud" is Sheeran's smash hit about lifelong love. Though he was just 23 when he wrote it, he imagines the love lasting well into his later years.

The message resonated with fans, and it shattered several records—it was the first song to spend a full year in the UK Top 40, and the first song to reach 500 million streams on Spotify (the service also deemed it the top "first dance" song in the world).

Sheeran wrote the song about his then-girlfriend Athina Andrelos. He calls it the only happy song on the album x, on which he strived for a more serious vibe, working extensively with Rick Rubin.

Sheeran co-wrote "Thinking Out Loud" with Welsh folk singer Amy Wadge, and his friend and long-time collaborator Jake Gosling produced the track. Chris Leonard engineered it, and played guitar.

The bass and drums are very close to Marvin Gaye's "Let's Get It On"—Sheeran has even mixed a little of the "Let's Get It On" lyrics into his life performances
Genre not found
Artist not found
Album not found
Search results not found
Song not found