Warm In The Winter
Glass Candy Lyrics
Love is in the air love is in the air
We're warm in the winter
Sunny on the inside
Love is in the air
I'm crazy like a monkey
Happy like a new year
Yeah yeah / Woo hoo!
That's right everybody
This is Glass Candy
Making our way around the world
Searching out a face-to-face with you
One more time
Looking for a heart-to-heart
Whenever you're ready
We want you to know
If ever you should look in the mirror
And wonder who it is that you are
And wonder what it is that you came for
Well… I know the answer
You're beautiful
You came from heaven
You came down to this place
To fill out the dark corners
With your everlasting light
And that's why… I love you
We love you
C'mon shout Hey shout
Shout
Yeah you
I love you
We love you
Lyrics © Kobalt Music Publishing Ltd.
Written by: John Padgett, Lori Monahan

Lyrics Licensed & Provided by LyricFind
To comment on specific lyrics,
highlight them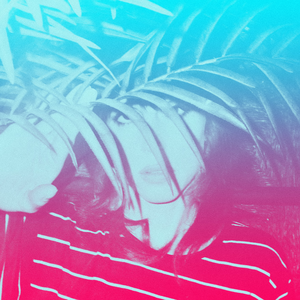 Warm In The Winter (Instrumental)
Glass Candy is an American electro band from Portland, Oregon, United States that formed in 1996. The band consists of vocalist Ida No and guitarist/synthesist/general producer Johnny Jewel.

While the band's early work blended noise rock with electropop, their later work incorporates Italo disco. The band is known for evolving through the years since their original collaboration, and experimenting with various musical genres.

They have released a number of albums since the early 2000s, their most recent being 2008's Deep Gems.
Read Full Bio
Glass Candy is an American electro band from Portland, Oregon, United States that formed in 1996. The band consists of vocalist Ida No and guitarist/synthesist/general producer Johnny Jewel.

While the band's early work blended noise rock with electropop, their later work incorporates Italo disco. The band is known for evolving through the years since their original collaboration, and experimenting with various musical genres.

They have released a number of albums since the early 2000s, their most recent being 2008's Deep Gems.

Glass Candy was formed by Ida No, from Vancouver, Washington and Johnny Jewel, from Austin, Texas, in 1996. The two began working together in Portland, Oregon, just across the Columbia River from No's hometown of Vancouver, Washington. No describes their early work as "droney and weird." Their first two singles, which they self-released under the name "Glass Candy & the Shattered Theatre", were "Metal Gods" (2001) and a cover of Josie Cotton's "Johnny Are You Queer" (2002). They toured with The Convocation Of... in 2001, and released a live album that year on Vermin Scum. Their first studio album, Love Love Love, was issued on Troubleman Unlimited in 2003. A second full-length followed on Troubleman the next year. Jewel founded Italians Do It Better with Mike Simonetti as a subsidiary of Troubleman. In 2007 Glass Candy released their third album B/E/A/T/B/O/X on this label to considerable critical praise. In late 2008, a rarities, b-sides and remix album was released under the name Deep Gems. In a review of Deep Gems, Spin Magazine referred to the band as "an eccentric Portland pair" that "spook the dance floor".
Glass Candy songs were used for a Chloe runway show, as well as used by Karl Lagerfeld for the Spring/Summer '08 Chanel Haute Couture fashion show and the Fall/Winter one of '08/'09.
Recently Glass Candy's "Digital Versicolour" was used in the soundtrack to Nicolas Winding Refn's feature length film Bronson.

Current members
Ida No - vocals
Johnny Jewel (formerly known as John David V.) - drums, programming

Former members
Avalon Kalin - drums
Jimi Hey - drums
Dusty Sparkles - saxophone and drums

Discography

Smashed Candy (Vermin Scum, 2001)
Love Love Love (Troubleman Unlimited, 2003)
Life After Sundown (Troubleman Unlimited 2004)
Iko (Troubleman Unlimited, 2005)
"I Always Say Yes (12" Main)" (Italians Do It Better, 2007)
B/E/A/T/B/O/X (Italians Do It Better, 2007)
Miss Broadway (Vinyl, 12")" (Italians Do It Better, 2008)
Deep Gems (Italians Do It Better, 2008)
Genre not found
Artist not found
Album not found
Search results not found
Song not found