Epilogue
J-Live Lyrics
[** scratched **]
"What does it take"
"to be a great"
"MC?"
If you ask me, it's much more than Master of Ceremonies
Because a lot of Masquerading Cornballs
Don't realize it also means Mad Creativity
In this day and age of mediocrity
There's two types of rappers that you'll recognize and hear
But I prefer the ones with the lyrics of the year
Than the gimmick with the gear and the right puppeteer
Now you can be the next Rakim, Shakespeare
you're still 10 steps away from having a career
You step up the plate to earn respect from your peers
And end up on deck for the remainder of your years
I suppose this means greatness takes blood, sweat, and tears
It also takes an industry that doesn't breed fear
Or pumping all this mindless crap up in your ears
And limiting the contrast of what you get to hear
You got to recognize it's a determined idea
A righteous young mind is a devil's worst fear
But when you wanna give the people peace and satisfaction
Everybody's mama wants a piece of the action
So now I fall victim to supply and demand
Immaculate conceptions, born illegitimate
Destined to be the greatest story ever missed
Which means its meant to be for whoever's hearing this
[Chorus 2x]
When it's all said and done it should be heard and seen
'Til this cold-hearted game forces us to change teams
While the lust for the loot spreads out like gangrene
So the haves chase their tails while the nots chase their dreams
As the years chase the days, past the futures, meet fate
Like your firstborn, waiting for pop's release date
Postpone, meanwhile, I accumulate means
To revise and renew what was just heard and seen
It's been stated that I rhyme like God and I build like a poet
One hand wash the other like Lady Macbeth
Flip styles like Bela Karolyi
Warm hearted, cold blooded
I write like opposite left
I left opposites right what they left off
My rights left right-wingers left to right beside me
Left my right hand man 'cause he left what's right
And I reserve the right to write 'til I'm free
'Cause I free styles with my pen,
That ya'll couldn't if you freestyled all day long
Literally, this literature designed for one orator
Stays on the head
Emcee's emcee, that I be the emcee's emcee
'Cause I am saying what I am thinking
Except when my mind's blinking
My eyes open even when my eyes' drinking
I's a socializer, but more so with those wiser
Ask yourself why's a music so misused it's self contained
And not self sustained
I myself contemplate this 'til I make myself complain
Shall my raps stay maintained, wrapped in cellophane
'Til they're unwrapped by human consumers?
Emphatically no, so I rap wherever I go
And let it grow up in your brain like a tumor
[Chorus 2x]
Aiiyo, ya think ya really know me well
There's more to me than ya mind got room for
And much much more than a clever verse or two
That's all you know about me, you ain't even knowing that
You think I give a fuck whether or not my record sells?
You're damn right but you see that ain't the way I'm keeping score
If one million people said it does that make it true
You judge my music by whether or not my pocket's fat?
Well, fuck you
When the cash cow you're milking
It ain't yours but the job pays well, don't it?
And if you're lucky you can even get to taste a drop
We'll see who's happy when you're old but you're not grown
You see me? Now, yeah, you'll see me later too
Fucking you up when the vantage point change, don't it?
I know what's hip, but you determine if it's hop or pop
You're just a man without a voice, pass the microphone
I know the difference between written rhymes and freestyles
You see, for me, it's like having sex or making love
And you should know by now I'm married to the pad and pen
But I'm entitled to cheat on her every now and then
Will your children know the hip hop history?
Will the songs you hate be shrouded in mystery?
Don't step to me with your stats and your date smarts
You know your neighborhood by street signs or landmarks?
I'm not talking 'bout the first record ever made
I'm talking 'bout the first one that ever made you
The first records that I played never played me
And I can still play 'em today 'cause they stay true
You know this time I'm only speaking on the timeless
It makes sense now and then, yeah, now and then
'Cause now it's making picture perfect sense and then
It's making picture perfect sense like it did now
[Chorus 4x]
Contributed by Tristan I. Suggest a correction in the comments below.
To comment on specific lyrics,
highlight them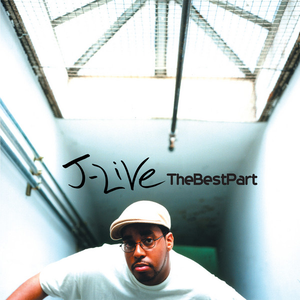 J-Live was born and raised in Uptown Manhattan, New York City. After making a home for himself in Brooklyn upon graduating from SUNY at Albany, J relocated to Philadelphia in 2003. "Moving to Philly was more for the family than any kind of career move. But the whole music scene here and the hip hop community here have embraced me with open arms since I arrived. I've gotten a lot of support from so many different artists and dee jays. This city is jam packed with talented and beautiful people." J-Live started his career by releasing solid 12" such as
Read Full Bio
J-Live was born and raised in Uptown Manhattan, New York City. After making a home for himself in Brooklyn upon graduating from SUNY at Albany, J relocated to Philadelphia in 2003. "Moving to Philly was more for the family than any kind of career move. But the whole music scene here and the hip hop community here have embraced me with open arms since I arrived. I've gotten a lot of support from so many different artists and dee jays. This city is jam packed with talented and beautiful people."

J-Live started his career by releasing solid 12" such as "Longevity", "Braggin' Writes", and "Hush the Crowd", which earned him a spot in The Source's "Unsigned Hype" column.

Recorded mostly at J's own Triple Threat Studios in Philadelphia, The Hear After actually seems to have taken on a life of its own. Guest vocalist on the album, include up and coming artist, Kola Rock, Cvees, and the soulful sounds of Virgin recording artist, Dwele. The album features production by Floyd the Locsmif (Atl), Hezekiah, James Poysner (Philly), Probe DMS, Fire Dept., (NYC), Oddisee (DC), and J-Live himself. "The title is a play on words. People think of the here after as the after life or somewhere you go when you die. Like heaven or hell. Me personally, I see heaven as being at peace with yourself while you're alive. I see hell as the path you choose in life as opposed to a place you go after death. The album is called The Hear After because I'm at peace with myself musically, and I've been through hell to get that way. This is what you "hear after" all that has transpired so far. This is what I've been working to accomplish since the last album."

Like J's last two full length records, The Best Part and All of the Above, The Hear After covers a wide range of thoughts and emotions both musically and with its subject matter. "If you were to look at the whole thing, you would see a story line about an artist trying to maintain and expand his career and still be there for his family. That was the biggest struggle while making the record, and its no coincidence that it's a theme that becomes obvious listening to it. But there are songs about almost every aspect of my life from growing up in the city, to raising kids, touring heavy, building and teaching, politics, party and bullshit. I can't just spit about one thing for a whole record. That's not my style."

J-Live has been rhyming and mixing since the age of 12 but he has made much more of a name for himself as an MC than as a DJ. "I definitely focus on rhyming more. Growing up doing both it was easier on the pockets to be an MC. Records and equipment can get expensive. But I love spinning." One of the highlights of his entertaining live show is when he rhymes and beat juggles on the turntables simultaneously, performing his classic, "Braggin' Writes." J-Live is also known to produce beats.

J-Live has always used music to get his messages across. He explains, "I grew up listening to everything from BDP to NWA, to PE Public Enemy], Slick Rick, Big Daddy Kane, Nice and Smooth. Whether the music was pimped out, gangsta, militant or whatever, rappers had something important to say to kids like me. And I listened intently. As a 5%er, I can't imagine how much of an influence hip hop had on the way I see the world."

Case in point, J's favorite song on the album, "Audio Visual" is so descriptive it's a song "in 3-D". From the quirky, key accents to the thick-ass bottom running throughout the song, J-Live paints a colorful, picture of his life on and off the mic. "Brooklyn Public" is his ode to his days as an educator. Earlier in his career, J-Live taught middle school English/Language Arts in Brooklyn for a few years.

Making music for the walkmans as well as the Jeeps, J-Live made a mature, sonically sophisticated album. "I feel like I represent hip hop's middle class. Seems like everybody's either crying broke or screaming rich or both. I try to speak to the people in between. The everyday hard working fun loving hip hop heads."

Year Formed: 1995
Official Site: http://www.j-livemusic.com/
Genre not found
Artist not found
Album not found
Search results not found
Song not found