Maybe you and I can't play
Maybe we won't ever be together
Maybe childish needs in me
Makes me think that I can win forever
Maybe the roads we both took
Brought us to a different vain level
I'll call this shot while it's still hot
I won't go down with one more midnight lover
Starman, shine your ligtht away from me
Starman, this won't ever, ever be
Your way (your way) with me (with me)
So just leave
You're gonna have to bleed from me
I've been here once before
Took me years to know it for
What it was
I know it was
Him shinin' his light, turnin' me on
Burnin' me up, then leavin' me to wonder
And, oh, I wondered
Oh, it ain't never gonna change, no
We ain't never gonna be
We ain't never gonna work
You're not the same, you and me
Starman, shine your ligtht away from me
Starman, this ain't never gonna be
Your way (your way) with me (with me)
So just leave
C'mon, c'mon, let me see you bleed
Starman, I know you can bleed
C'mon, c'mon, let me see you bleed
C'mon, c'mon, I gotta see you bleed
Contributed by Joseph H. Suggest a correction in the comments below.
To comment on specific lyrics,
highlight them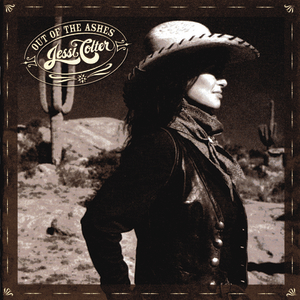 Jessi Colter (born May 25, 1943) is perhaps best known as the wife of fellow musical "Outlaw" Waylon Jennings.

However, for a brief period of time in the 1970s, she was one of Country Music's best-selling artists in her own right, acclaimed for her million-selling 1975 Country Pop crossover hit "I'm Not Lisa" and several best-selling albums. She became known as the "first lady" of the Outlaw country movement.
Genre not found
Artist not found
Album not found
Search results not found
Song not found