I, was the knight in shining armor in your movie
Would put your lips on mine and love the aftertaste
Now I'm a ghost, I call your name, you look right through me
You're the reason I'm alone and masturbate
I, I've been trying to fix my pride
But that shit's broken, that shit's broken
Lie (lie, lie), lie, l-lie, I try to hide
But now you know it
That I'm at an all time
Low, low, low, low, low, low, low, low, low
Low, low, low, low, low, low, low, low, low
I was the prototype like 3 Stacks on that CD
An example of the perfect candidate
Now all your girlfriends say that you don't want to see me
You're the reason that I just can't concentrate
I, (I, I) I've been trying to fix my pride
But that shit's broken, that shit's broken
Lie (lie, lie), lie, l-lie, I try to hide
But now you know it
That I'm at an all time
Low, low, low, low, low, low, low, low, low
Low, low, low, low, low, low, low, low, low
I, I, I, I've been trying to fix my pride
But that shit's broken, that shit's broken
Lie (lie, lie), lie, l-lie, I try to hide
But now you know it
That I'm at an all time
Low, low, low, low, low, low, low, low
Low, low, low, low, low, low, low, low, low
Low, low, low, low
Low, low, low, low, low, low, low, low, low
Low, low
Lie, l-lie, I try to hide
But now you know it
That I'm at an all time
Hey!
Low, low, low, low, low, low, low, low, low
Low, low, low, low, low, low, low, low, low
Lyrics © BMG Rights Management, Universal Music Publishing Group, Kobalt Music Publishing Ltd., WORDS & MUSIC A DIV OF BIG DEAL MUSIC LLC
Written by: Raul Ignacio Cubina, Mark Carl Stolinski Williams, Jonathan David Bellion, Travis Franklyn Mendes

Lyrics Licensed & Provided by LyricFind
To comment on specific lyrics,
highlight them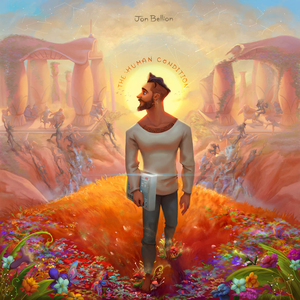 "All Time Low" is a song by American singer Jon Bellion. It was released on May 13, 2016, through Visionary Music Group and Capitol Records as the lead single from his debut studio album, The Human Condition (2016). Bellion co-produced and co-wrote the song along with Mark Williams, Raul Cubina, and Travis Mendes. Bellion also performed an acoustic version of the song on his YouTube channel.
Genre not found
Artist not found
Album not found
Search results not found
Song not found