There's no need for sorrow if she's already taken
You know she's young and she could be mistaken
When she tells you it's over now
She might sound sure but you don't have to listen
She can't tell you what you heart's been missing
If you love her anyhow
She's out the door with a crash
She might not come back
Cause i could not hold back what i needed to say
Say something
Say anything
Don't just stand there staring
So please, i need to know
Can you save me
From myself, from everything
All this hate around me
So please, i need to know
Your friends tell you one thing
And you know it's the other
You won't find peace
With a different lover
And when you break down
Do it gracefully
She's out the door with a crash
She might not come back
Cause i could not hold back what i needed to say
Say something
Say anything
Don't just stand there staring
So please, i need to know
Can you save me
From myself, from everything
All this hate around me
So please, i need to know
Contributed by Connor Y. Suggest a correction in the comments below.
To comment on specific lyrics,
highlight them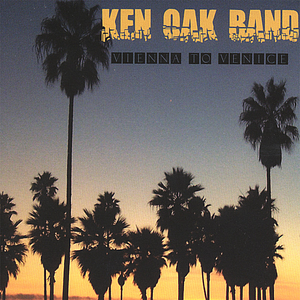 When the combination of a cello and a guitar is mentioned as the sole instruments of a band, people are often bewildered and dubious of the sound of the band. The result, is a refreshing new style the band members like to call "cello rock."

The Ken Oak Band, comprised of two members (Ken Oak; Cello/Vocals/Guitar, Ed Gorski; Guitar/Vocal), is a band based primarily around the LA area. With an independent label, they have toured the country with self-booked shows, and currently has two albums for sale: Symposium and From Vienna to Venice.
Read Full Bio
When the combination of a cello and a guitar is mentioned as the sole instruments of a band, people are often bewildered and dubious of the sound of the band. The result, is a refreshing new style the band members like to call "cello rock."

The Ken Oak Band, comprised of two members (Ken Oak; Cello/Vocals/Guitar, Ed Gorski; Guitar/Vocal), is a band based primarily around the LA area. With an independent label, they have toured the country with self-booked shows, and currently has two albums for sale: Symposium and From Vienna to Venice.

Ken, the cellist, is the lead vocalist, accompanied by Ed's soothing harmonies and mellow guitar riffs. Ken's heartfelt lyrics and pleasant voice are very well complemented by the usage of the cello as a bass instrument. The smooth sound of the cello helps to encompass the guitar and vocals, and creates a very relaxed kind of music. This is not to say that they cannot play with energy; as clearly illustrated in "What You Want" (Track 6, Symposium), they are able to mix energy with their own style to create a very unique sound.

The band has gone through a name change, and now perform under the name of "Oak and Gorski." The band has released their third CD under this new name, titled Good Advice, Bad Advice.

More can be found at their myspace or homepage.

myspace: http://www.myspace.com/kenoakband
band site: www.kenoakband.com
Genre not found
Artist not found
Album not found
Search results not found
Song not found