No mercy for what we are doing
No thought to even what we have done
We don't need to feel the sorrow
No remorse for the helpless one
War without end
No remorse, no repent
We don't care what it meant
Another day, another death
Another sorrow, another breath
No remorse, no repent
We don't care what it meant
Another day, another death
Another sorrow, another breath
Blood feeds the war machine
As it eats its way across the land
We don't need the feel the sorrow
No remorse is the one command
War without end
No remorse, no repent
We don't care what it meant
Another day, another death
Another sorrow, another breath
No remorse, no repent
We don't care what it meant
Another day, another death
Another sorrow, another breath
Only the strong survive
No one to save the weaker race
We are ready to kill all comers
Like a loaded gun right at your face
War without end
No remorse, no repent
We don't care what it meant
Another day, another death
Another sorrow, another breath
No remorse, no repent
We don't care what it meant
Another day, another death
Another sorrow Another breath
Attack
Bullets are flying people are dying
With madness surrounding all hell's breaking loose
Soldiers are hounding Bodies are mounting
Cannons are shouting to take their abuse
With war machines going Blood starts to flowing
No mercy given to anyone hear
The furious fighting Swords are like lighting
It all becomes frightening to you Know death is near
No remorse
Lyrics © Universal Music Publishing Group
Written by: James Hetfield, Lars Ulrich

Lyrics Licensed & Provided by LyricFind
To comment on specific lyrics,
highlight them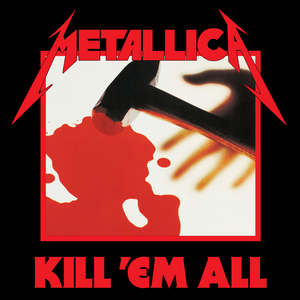 "No Remorse" is the eighth track on the album. The song contains a variety of tempo changes and guitar riffs. It is popular in gaming circles for being the inspiration behind the first song of the first Doom game. The song is about not feeling any remorse or regret during battle in war. It also explains that not helping those in need is as good as killing them "Like a loaded gun right at your face".

American death metal band Cannibal Corpse recorded a cover of this song on their 9th studio album Gore Obsessed as a hidden/bonus track.
Genre not found
Artist not found
Album not found
Search results not found
Song not found