No Cock Like Horse Cock
Pepper Coyote Lyrics
My neighbors ask me why I'm limping down the way
And who that fellow was who came by yesterday
I quickly turn my face before I start to blush
'Cause frankly there is nothing I can say
I've always had a thing for pushing the extremes
And I've just got a thing you won't find in the magazines
This molded silicone has got me begging please
Give me more of what I really need
'Cause there is no cock like horse cock
Send your asshole into shock
You need horse cock of course-cock
Grab the lube and slam the day away
My shaft is quivering, my balls are turning blue and
I think of drinking in a foot or even two
My favorite stallion that I keep in my top drawer
Slip it in and out be dripping goo
As I take more cock, horse cock
Shut the door and turn the lock
Is your cock a horse cock?
You will never hear me saying neigh!
'Cause there is no cock like horse cock
Rub my dick inside a sock
Don't stop now, horse cock
Stretch out my insides and make me pray
My lovely horse cock, horse cock
Horse cock, horse cock
Writer(s): Jared Michael Clark

Contributed by Jacob I. Suggest a correction in the comments below.
To comment on specific lyrics,
highlight them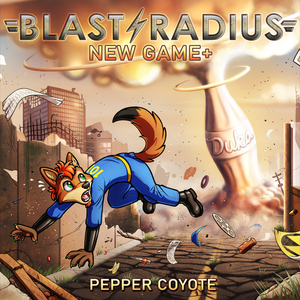 Pepper Coyote, also known as Pepper Artful on Second Life, is an American furry musician who lives in Phoenix, Arizona. Pepper is the lead singer and acoustic guitarist of the rock/progressive/folk band Look Left.
Genre not found
Artist not found
Album not found
Search results not found
Song not found