The Tree
Raein Lyrics
Tree,
Tree placed by the sea
An oniric vision you gave to me
Are you real or just a dream?
You jide the clouds of my destiny
My little sister is carving her name in your bark
Stepped by the rain
Her first love she gives to you
Keep it like a treasure until it's through
Feelings of peace you infused into me
But I've seen the end of this dream
Bearer of joy and prosperity
Bearer of the slipknot you are for me
Contributed by Peyton T. Suggest a correction in the comments below.
To comment on specific lyrics,
highlight them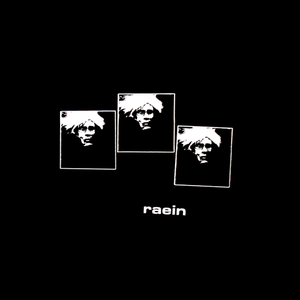 Raein is a screamo band from Forlì, Italy. The band features members of La Quiete and Neil On Impression. They formed in 2000 and split up in 2005.
They reformed for a show in Bologna, in September 2007. Andrea joined La Quiete for a Japanese tour 2007.

Releases/Appearances:
2002 - Raein
2003 - Il N'y A Pas D'Orchestre
2004 - Döden Marscherar Åt Väst 7"
2004 - Split 7" With Phoenix Bodies
2004 - Split 7" With Funeral Diner
2004 - Daïtro + Raein 10"
Read Full Bio
Raein is a screamo band from Forlì, Italy. The band features members of La Quiete and Neil On Impression. They formed in 2000 and split up in 2005.
They reformed for a show in Bologna, in September 2007. Andrea joined La Quiete for a Japanese tour 2007.

Releases/Appearances:
2002 - Raein
2003 - Il N'y A Pas D'Orchestre
2004 - Döden Marscherar Åt Väst 7"
2004 - Split 7" With Phoenix Bodies
2004 - Split 7" With Funeral Diner
2004 - Daïtro + Raein 10"
2004 - This Is Your Life (Compilation)
2004 - Verso La Fine (Compilation)
2004 - The Harsh Words As The Sun
2004 - From 3 To 1 In 2 And 4 (Remix)
2004 - The Emo Armageddon (Compilation)
2005 - Discography 2000-2004
2008 - Nati Da Altri Padri a.k.a. Ogni Nuovo Inizio
2011 - Ah, As If...
2011 - Sulla linea d'orizzonte tra questa mia vita e quella di tutti
Genre not found
Artist not found
Album not found
Search results not found
Song not found