Lipstick junkie
Debunked the all in one
She came back wearing a smile
Looking like someone drugged me
That wanted to unplug me
No one here is on trial
It's just a turnaround
And we go, oh
Well then we go uh huh huh oh
Tick-tock I want to rock you
Like the 80s
Cock blocking isn't allowed
Tugboat Sheila is into memorabilia
Who said three is a crowd
We better get it on the go
Hey now
We've got to make it rain somehow
She told me to
And showed me what to do
How Maggie makes it in her cloud
I said hey now
We've got to make it rain somehow
She told me to
And showed me what to do
She knows how to make it loud
Rain dance Maggie
Advances to the final
Who knew that she had the goods
Little did I know
Her body was one
Delicious vinyl
To your neck of the woods
I want to lick a little bit
Hey now
We've got to make it rain somehow
She told me to
And showed me what to do
How Maggie makes it in her cloud
We've got the wrong girl
But not for long girl
It's in the song girl
'Cause I'll be gone girl
Hey now
We've got to make it rain somehow
She told me to
And showed me what to do
How Maggie makes it in her cloud
I said hey now
I want to rock this rowdy crowd
She told me to
And showed me what to do
She knows how to make it loud
But not for long girl
It's in the song girl
'Cause I'll be gone bye bye bye yeah
Bye bye bye girl
Bye bye girl
Bye bye girl
Bye bye
Lyrics © MoeBeToBlame
Written by: MICHAEL BALZARY, ANTHONY KIEDIS, JOSH ADAM KLINGHOFFER, CHAD SMITH

Lyrics Licensed & Provided by LyricFind
To comment on specific lyrics,
highlight them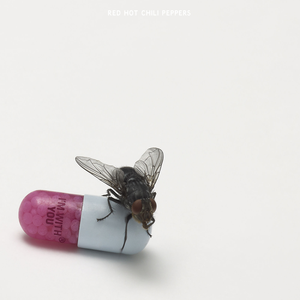 The Adventures of Rain Dance Maggie
According to The Adventures of Rain Dance Maggie Songfacts, the song originated with a specific exercise where Flea set out to write a classic bass line. Klinghoffer added guitar and drummer Chad Smith a backbeat with extended cowbell to what became a mostly instrumental hour-long jam. Kiedis liked what he heard and added semi-improvised lyrics.

The single was anticipated to be released on 18 July 2011 but was leaked on 15 July 2011, the band had little concern over that and decided to release it early.
Genre not found
Artist not found
Album not found
Search results not found
Song not found